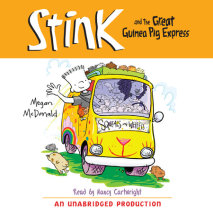 "Fans of Judy Moody and her brother, Stink, will find everything they love here — friendships, riddles, adventure, and animals." — Kirkus ReviewsWhen three guinea pigs from the local pet shop make a great escape, Stink Moody and his frien...
List Price: $22
ISBN: 9780593683705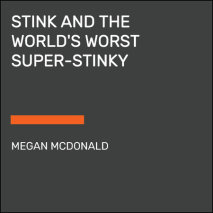 Follow your nose to a hilarious Stink-fest no kid will want to miss!Stink Moody's class is going on a field trip to the Gross-Me-Out exhibit at the science museum, and he can't wait to see the Vomit Machine, the Burp-O-Meter, and the Musi...
List Price: $22
ISBN: 9780593683712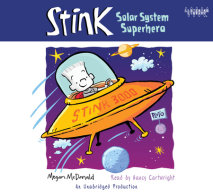 When Stink learns that Pluto has flunked the Planet Test for being too shrimpy, he has no choice but to take a stand for the sake of little planets (and little people) everywhere. Will our humble hero, Stink Moody, be smart enough to defeat a panel o...
List Price: $17
ISBN: 9780307738516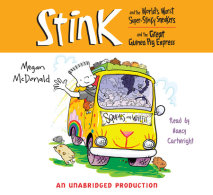 Stink and the World's Worst Super-Stinky Sneakers When Stink goes to the Everybody Stinks exhibit at the science museum, he discovers that his nose has amazing sniffing abilities. Before long, he's engrossed in toilet water, corpse flowers, and...
List Price: $20.40
ISBN: 9780739363881
Spurred by a newfound awareness of false advertising, Stink Moody becomes the proverbial kid in a candy store as his letter-writing campaign yields him heaps of free rewards.When Stink buys a mammoth jawbreaker that doesn't break his jaw, he writes a...
List Price: $17
ISBN: 9780739353295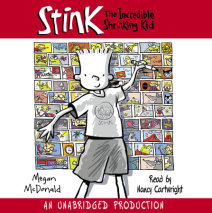 Every morning, Judy measures Stink, and it's always the same: 3 feet, 8 inches tall. Stink feels like even the class newt is growing faster than he is. Then one day, the ruler reads--3 feet, 7 and three-quarter inches! Can it be? Is Stink shrinki...
List Price: $17
ISBN: 9780739345047