Song of the Lioness
4 Results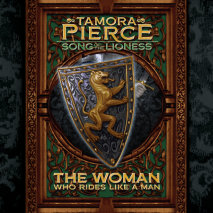 A knight at last, Alanna of Trebond heads out to seek adventure in the desert of Tortall. Captured by desert tribesmen, she is forced to prove herself in a magical duel to the death. But her real challenge doesn't come until after she wins....
List Price: $38.25
ISBN: 9780739349519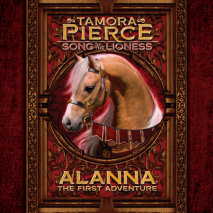 Becoming a legend is not easy, as young Alanna of Trebond discovers when she disguises herself as a boy and begins training to be a knight. Alanna's skills and stubborness help her befriend Prince Jonathan and alienate his evil uncle, Duke Roger. Fil...
List Price: $32.30
ISBN: 9780739348123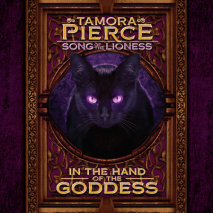 Disguised as a boy, Alanna of Trebond becomes a squire -- to none other than the prince of the realm. But Prince Jonathan is much more to Alanna; he is her ally, her best friend, and one of the few who knows that she's really a girl. Now it will take...
List Price: $25.50
ISBN: 9780739330494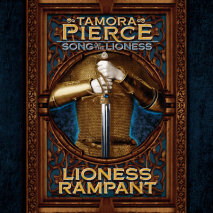 At last, Alanna of Trebond has become the first female knight errant in Tortall. She sets out on an impossible quest to find the Dominion Jewel, a legendary gem that, in the right hands, has limitless power for good. But while she searches for the on...
List Price: $29.75
ISBN: 9780739349526