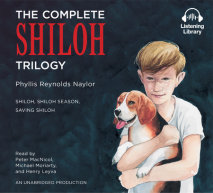 This audio collection includes:Shiloh:Marty will do anything to save his new friend Shiloh in this Newbery Medal–winning novel from Phillis Reynolds Naylor.When Marty Preston comes across a young beagle in the hills behind his home, it's love a...
List Price: $75
ISBN: 9780147520357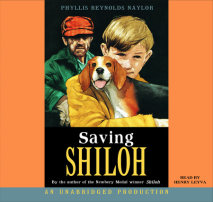 Judd Travers is physically on the mend from the truck accident that nearly took his life in Shiloh Season. But is he healing inside too? Can Marty and his family and the community trust that Judd will not return to his evil ways? Marty's parents tell...
List Price: $24
ISBN: 9780739355282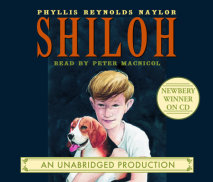 There's nothing eleven-year-old Marty Preston enjoys more than spending time up in the hills behind his home near Friendly, West Virginia.But this time is different. This time Marty sees a young beagle on the road past the old Shiloh school-house.Mar...
List Price: $14.99
ISBN: 9781400085002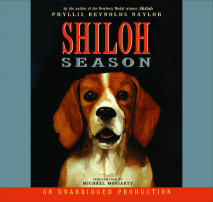 After Marty Preston worked so hard to earn the dog Shiloh, he had hoped that his troubles with Judd Travers were over. He could not rescue all the dogs that Judd mistreated, but since Shiloh was the one who ran away and came with him, Shiloh was the ...
List Price: $25.50
ISBN: 9780739330487