A Pals in Peril Tale
4 Results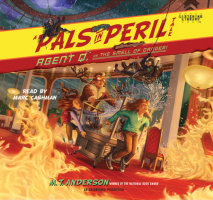 Men in dark hats sneak up behind you. Eyes on portraits follow you. Even the flowers in their pots turn to track you as you pass by.Nothing is safe! No one can be trusted! Having mopped up their last crime-fighting caper, our three heroes—...
List Price: $39
ISBN: 9780307746283
It is a land of wonders!It is a land of mystery.It is a land that time forgot (or chose specifically not to remember).Cut off from the civilized world for untold years, this land is called: It is into the mist-shrouded heart of this forbidden, m...
List Price: $39
ISBN: 9780739361955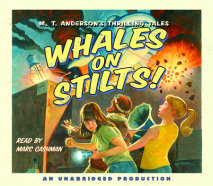 Lily Gefelty is just an average twelve-year-old girl. But her dad–a normal-enough seeming guy–just so happens to work for an evil genius who plans to unleash an army of extremely cranky, stilt-walking, laser-beam-eyed whales upon the worl...
List Price: $25.50
ISBN: 9780739360736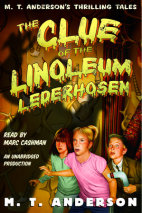 In serious need of a vacation after their last laser-beam-filled exploit, Lily, Jasper, and Katie have dashed off in their Gyroscopic Sky Suite for a restful sojourn at the Moose Tongue Lodge and Resort, a stunning spot filled with roaring fires, Coc...
List Price: $32.30
ISBN: 9780739360743