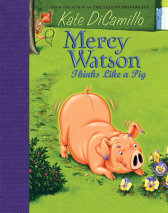 Mercy Watson #5: Mercy Watson Thinks Like a PigEugenia and Baby Lincoln may live next door to a pig, but that doesn't stop them from living a gracious life. And the amiable Mercy Watson is equally determined to follow the delightful scent (and ...
List Price: $20.40
ISBN: 9780739362679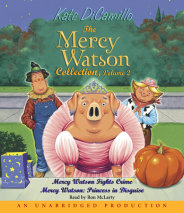 Mercy Watson Fights CrimeOne night, Mercy hears a noise. An unlikely thief is robbing the Watsons! But as the thief soon discovers, crime doesn't pay. Not when there is a very large pig involved.Mercy Watson: Princess in DisguiseIt's Hall...
List Price: $15
ISBN: 9780739336304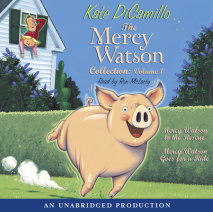 Mercy Watson to the RescueTo Mr. & Mrs. Watson, Mercy is not just a pig–she's a porcine wonder. And to the portly and good-natured Mercy, the Watson's are an excellent source of buttered toast, no to mention that buttery-toast feeling she g...
List Price: $15
ISBN: 9780307284259