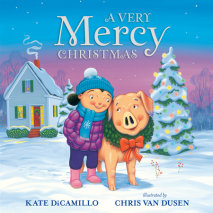 For fans of Mercy Watson, old and new, comes a joyful crescendo of favorite characters in an audiobook celebration of the quiet miracles the holidays bring!Stella Endicott felt joyful. She felt like something miraculous might happen. She wanted to si...
List Price: $22
ISBN: 9780593348673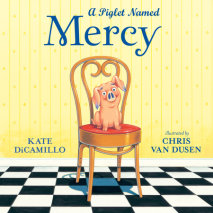 Every porcine wonder was once a piglet! Celebrate the joy of a new arrival with this endearing picture-book prequel to the New York Times best-selling Mercy Watson series.Mr. Watson and Mrs. Watson live ordinary lives. Sometimes their lives feel a bi...
List Price: $22
ISBN: 9780593103814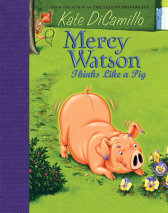 Mercy Watson #5: Mercy Watson Thinks Like a PigEugenia and Baby Lincoln may live next door to a pig, but that doesn't stop them from living a gracious life. And the amiable Mercy Watson is equally determined to follow the delightful scent (and ...
List Price: $20.40
ISBN: 9780739362679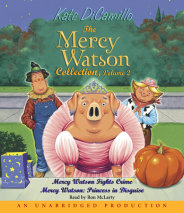 Mercy Watson Fights CrimeOne night, Mercy hears a noise. An unlikely thief is robbing the Watsons! But as the thief soon discovers, crime doesn't pay. Not when there is a very large pig involved.Mercy Watson: Princess in DisguiseIt's Hall...
List Price: $15
ISBN: 9780739336304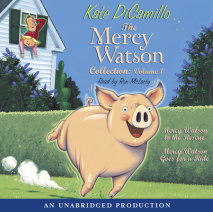 Mercy Watson to the RescueTo Mr. & Mrs. Watson, Mercy is not just a pig–she's a porcine wonder. And to the portly and good-natured Mercy, the Watson's are an excellent source of buttered toast, no to mention that buttery-toast feeling she g...
List Price: $15
ISBN: 9780307284259