The Magisterium
5 Results
All good magicians come to an end.Callum Hunt has been a hero and an outcast, a force of good and a portent of evil. While the doors of the Magisterium have been open to him, he has never felt entirely welcome. If anything, he has felt others' resent...
List Price: $69
ISBN: 9780804122795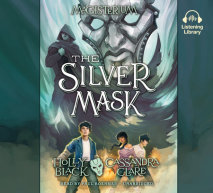 Power over death is the ultimate power.   A generation ago, Constantine Madden came close to achieving what no magician had ever achieved: the ability to bring back the dead. He didn't succeed . . . but he did find a way to keep himself al...
List Price: $69
ISBN: 9780804122757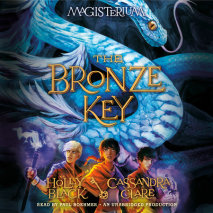 Magic can save you. Magic can kill you.Students at the Magisterium are supposed to be safe. Under the watchful eyes of the mages, they are taught to use magic to bring order to a chaotic world.But now the chaos is fighting back. Call, Tamara, and Aar...
List Price: $69
ISBN: 9780804122719
Callum Hunt's summer break isn't like other kids'. His closest companion is a Chaos-ridden wolf, Havoc. His father suspects him of being secretly evil. And, of course, most kids aren't heading back to the magical world of the ...
List Price: $69
ISBN: 9780804122672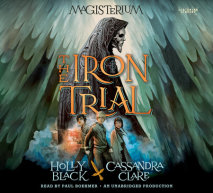 Most kids would do anything to pass the Iron Trial.Not Callum Hunt. He wants to fail.All his life, Call has been warned by his father to stay away from magic. If he succeeds at the Iron Trial and is admitted into the Magisterium, he is sure it can...
List Price: $69
ISBN: 9780804122634