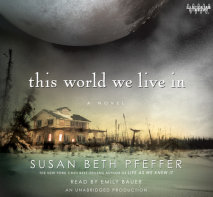 The heart-wrenching companion to the bestselling novels Life As We Knew It and The Dead & The Gone.It's been a year since a meteor collided with the moon, catastrophically altering the earth's climate. Miranda and her two brothers spe...
List Price: $47
ISBN: 9780307582287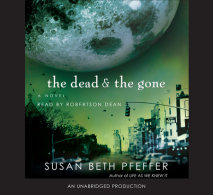 When life as Alex Morales had known it changed forever, he was working behind the counter at Joey's Pizza. He was worried about getting elected as senior class president and making the grades to land him in a good college. He never expected tha...
List Price: $51
ISBN: 9780739363676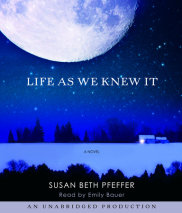 When Miranda first hears the warnings that a meteor is headed on a collision path with the moon, they just sound like an excuse for extra homework assignments. But her disbelief turns to fear in a split second as the entire world witnesses a lunar im...
List Price: $46.75
ISBN: 9780739348109