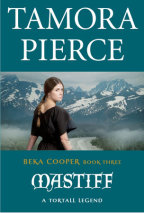 A New York Times bestseller from the fantasy author who is legend herself: TAMORA PIERCE. In the final book in the Beka Cooper Trilogy, Beka uses her unique magic and street smarts to crack the case that will change an empire!The more secret the Hunt...
List Price: $77
ISBN: 9780307941756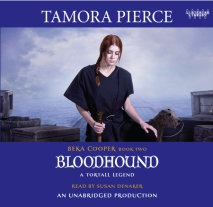 Beka Cooper is no longer a Puppy. She's a Dog now–a full-fledged member of the Provost's Guard, which keeps the peace in Corus's streets. Beka's natural skills of observation and tenacity are augmented by her unusual mag...
List Price: $68
ISBN: 9780739364215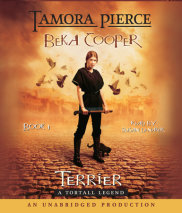 BEKA COOPER IS a rookie with the Provost's Guard, and she's been assigned to the Lower City. It's a tough beat, but Beka can hear the voices of the dead on the wings of pigeons, and Beka's birds clue her in to two major murderers on the loose. The r...
List Price: $68
ISBN: 9780739348116