J.D. the Kid Barber
3 Results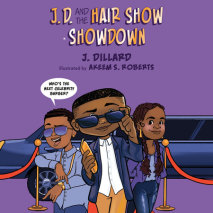 Eight-year-old kid barber J.D. takes his talent to an Atlanta hair show in this chapter-book series.At only eight years old, J.D. the Kid Barber has already won a barber battle and appeared on local TV. Now he's the youngest barber to be invite...
List Price: $28
ISBN: 9780593454626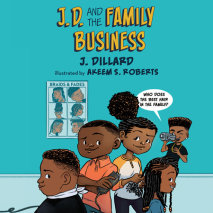 Eight-year-old kid barber J.D. joins forces with his sister, who has beauty shop dreams, in this hilarious chapter book series.J.D. is a barber battle champion. He's graduated from home haircuts to having a regular chair at the neighborhood shop, Har...
List Price: $28
ISBN: 9780593397350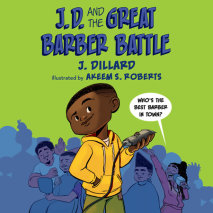 Eight-year-old J.D. turns a tragic home haircut into a thriving barber business in this hilarious new chapter book seriesJ.D. has a big problem--it's the night before the start of third grade and his mom has just given him his first and worst home ha...
List Price: $28
ISBN: 9780593341698