The Jaguar Stones
3 Results
A hurricane is brewing in the jungles of the Maya, and the ancient Death Lords are on the warpath. Across the world in Venice, hanging out with his friend Nasty (Anastasia) Smith-Jones, Max Murphy thinks he is safe from their clutches. But when a rog...
List Price: $56
ISBN: 9780307712080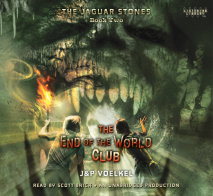 While everyone else is panicking about the so-called end of the Mayan calendar, fourteen-year-old Max Murphey has his own problems. He owes a favor to the ancient Mayan Lords of Death and now they've called it in. Max has just seven days to bri...
List Price: $56
ISBN: 9780307712059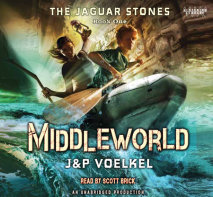 "As I see it," said Max, "all that stands between humankind and the end of the world is two talking monkeys, a crazy archaeologist covered in red paint, and a couple of kids with blowguns. Am I right?"   Fourteen-year-old...
List Price: $56
ISBN: 9780307712011