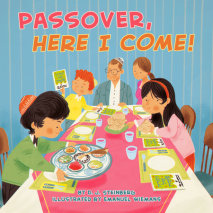 Celebrate Passover with a collection of funny and festive poems from the author of the hugely popular Kindergarten, Here I Come!The Seder plate is set and the pantry's filled with matzah -- Passover is here! Author D. J. Steinberg is back with an all...
List Price: $22
ISBN: 9780593503300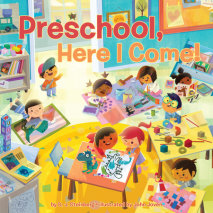 A book for all preschoolers-to-be from the author of Kindergarten, Here I Come!From saying goodbye to parents on the very first day of school to watching butterflies hatch in spring, D. J. Steinberg celebrates all the landmark moments of preschool. B...
List Price: $22
ISBN: 9780593401132
The funny follow-up to Kindergarten, Here I Come!First grade—it's the big time! After all, it's a real honest to goodness grade. In verses that are both funny and full of heart, D.J. Steinberg celebrates big and small moments, ones that al...
List Price: $22
ISBN: 9780593401156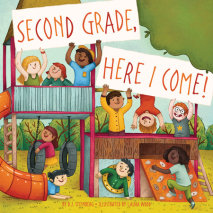 Go back to school for second grade—and get ready to go with these fun and silly poems!D. J. Steinberg's heartfelt, relatable, and silly poems bring to life the highlights of second grade—reading those big-kid books, trying out for the sch...
List Price: $22
ISBN: 9780593401170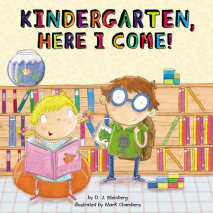 Get ready for school with these fun poems! This adorable audiobook celebrates all the familiar milestones and moments shared by every single kindergartener. Whether it's the first-day-of-school jitters or the hundredth-day-of-school party, every aspe...
List Price: $22
ISBN: 9780593401194