Hermux Tantamoq Adventures
3 Results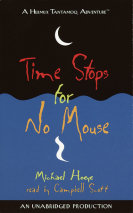 Mystery, mirth, and mischief!Watchmaker Hermux Tantamoq is a hardworking mouse who is thankful for ordinary things: donuts, coffee, peaceful evenings at home with his pet ladybug. But his quiet life takes a dramatic turn when Ms. Linka Perflinger, d...
List Price: $29.75
ISBN: 9780739349601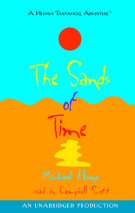 Read by Campbell Scottapprox. 6 hours4 cassettesThis second book, The Sands of Time continues the adventures of Hermux Tantamoq, mouse and watchmaker in the imaginary city of Pinchester. When the museum announces a show of Mirrin Stentrill's latest ...
List Price: $29.75
ISBN: 9780739349625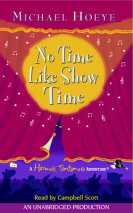 All seems well in the city on Pinchester, but trouble is brewing at the Varmint Theater. Before he knows it, Hermux is hired not only to investigate a mysterious blackmailer, but to design the set for an upcoming show. As Hermux enters the dizzying w...
List Price: $29.75
ISBN: 9780739349632