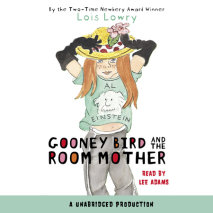 Gooney Bird Greene likes to be right smack in the middle of everything. That's why she wants to have the lead role of Squanto in her class Thanksgiving pageant. But that role will go to whoever finds someone to be the room mother. All the parents are...
List Price: $28
ISBN: 9780593679050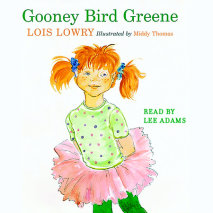 Two-time Newbery Medalist Lois Lowry introduces a new girl in class who loves being the center of attention and tells the most entertaining "absolutely true" stories. There's never been anyone like Gooney Bird Greene at Watertower E...
List Price: $28
ISBN: 9780593679067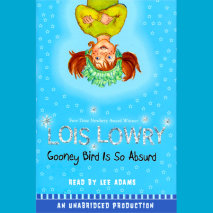 On the day that Gooney Bird wears her special brain-warming hat to school, Mrs. Pidgeon is teaching her class about poetry. But just when things are going well, the kids get some terrible news. And Gooney Bird will need all the inspiration her bra...
List Price: $28
ISBN: 9780593679074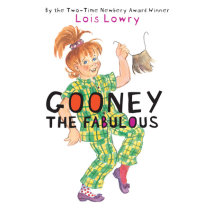 Gooney Bird Greene has a fabulous idea after her teacher reads fables to the class. The children learn that fables are stories with animal characters that teach something important. Gooney's fabulous idea is that each student create their own f...
List Price: $28
ISBN: 9780593679081
May Hill Arbuthnot Honor Lecture Award: Lois LowryFinally available on audio in one fantastic 4-story collection!An excellent series for youngsters, Gooney Bird Greene is the star of story time and keeps her teacher and classmates on the edge of thei...
List Price: $38.25
ISBN: 9780739372814