A Fairy Dust Trilogy Book
3 Results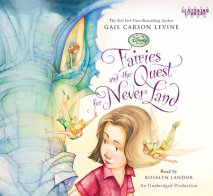 Gwendolyn Carlisle loves fairies, perhaps too much. On her birthday, she receives the precious "kiss" necklace, which has been passed down from mother to daughter ever since Peter Pan gave it to Wendy Darling. That night, Gwendolyn has he...
List Price: $26
ISBN: 9780307711588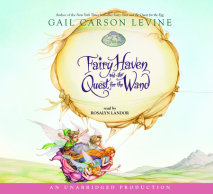 "Beware a mermaid's wrath!"The mermaid Soop has sent a flood to Fairy Haven! Water-talent fairy Rani must bring Soop a wand or the Home Tree and all the Never fairies will be swept away. But wise Mother Dove isn't sure which i...
List Price: $34
ISBN: 9780739361085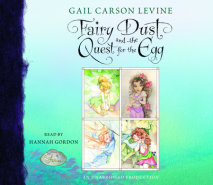 Prilla, the newest fairy to arrive in Never Land, is so odd that Never Land itself isn't certain whether to let her into Fairy Haven. Prilla shakes hands when she meets other fairies, and she says "Pleased to meet you," instead of &...
List Price: $25.50
ISBN: 9780739344811