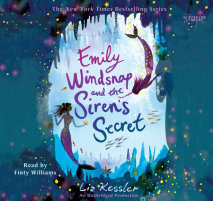 The fourth audiobook in the best-selling series about half-mermaid, half-girl Emily Windsnap!Emily Windsnap's life on Allpoints Island seems perfect—her family is all together again, and she has both her best friend, Shona, and her new fr...
List Price: $33
ISBN: 9780307917058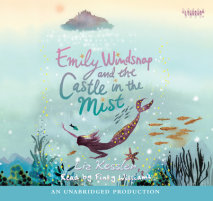 Everybody has a secret. Mine's a little different, though. I didn't even know about it until the first day of swim class in seventh grade. You see, I'd never been allowed to go in the water before. As it turns out, swimming comes naturally to me. Ver...
List Price: $33
ISBN: 9780307706188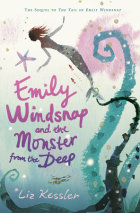 A fin-tastic follow-up to The Tail of Emily Windsnap and Emily Windsnap and the Monster from the Deep!Ever since I discovered I was part mermaid, nothing in my life has been simple. So when I spotted the gigantic diamond ring on the seabed, I should ...
List Price: $32.30
ISBN: 9780739386248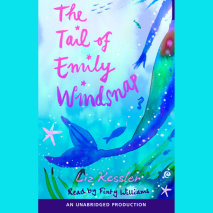 For as long as she can remember, twelve-year-old Emily Windsnap has lived on a boat. And, oddly enough, for just as long as her mother has seemed anxious to keep Emily away from the water. But when Mom finally agrees to let her take swimming lessons...
List Price: $32.30
ISBN: 9780739330562