The Eddie Dickens Trilogy
3 Results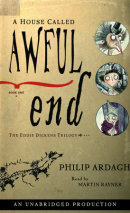 When both Eddie's parents catch a disease that makes them turn yellow, go a bit crinkly around the edges, and smell of old hot-water bottles, it's agreed he should go and stay with relatives at their house, Awful End. Unfortunately for Eddie, t...
List Price: $20.40
ISBN: 9780739385692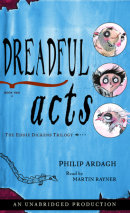 In this eagerly awaited sequel to A House Called Awful End, Eddie Dickens narrowly avoids being blown up, trampled by horses, hit by a hot-air balloon, and arrested—only to find himself falling head over heels for a girl with a face like a came...
List Price: $25.50
ISBN: 9780739385708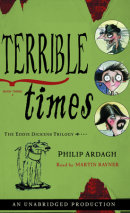 In the third installment of the Eddie Dickens saga, Eddie, our steadfast hero, finds himself en route to North America aboard the sailing ship Pompous Pig along with a cargo hold full of left shoes, the world-famous Dog's Bone Diamond, and some of th...
List Price: $25.50
ISBN: 9780739385715