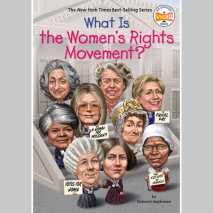 The story of Girl Power! Learn about the remarkable women who changed US history.From Susan B. Anthony and Elizabeth Cady Stanton to Gloria Steinem and Hillary Clinton, women throughout US history have fought for equality. In the nineteenth and early...
List Price: $22
ISBN: 9780593152539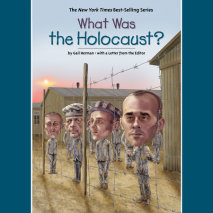 A thoughtful and age-appropriate introduction to an unimaginable event--the Holocaust.The Holocaust was a genocide on a scale never before seen, with as many as twelve million people killed in Nazi death camps--six million of them Jews. Gail Herman t...
List Price: $22
ISBN: 9780525625841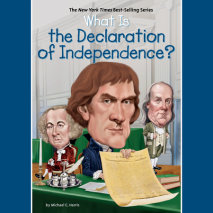 Step back in time to the birth of America and meet the real-life rebels who made this country free!On a hot summer day near Philadelphia in 1776, Thomas Jefferson sat at his desk and wrote furiously until early the next morning. He was drafting the D...
List Price: $22
ISBN: 9780525625902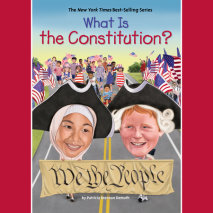 We the people at Who HQ bring readers the full story--arguments and all--of how the US Constitution came into being. Signed on September 17, 1787--four years after the American War for Independence--the Constitution laid out the supreme law of the Un...
List Price: $22
ISBN: 9780525625964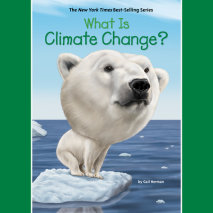 Learn more about what climate change means and how it's affecting our planet.The earth is definitely getting warmer. There's no argument about that, but who or what is the cause? And why has climate change become a political issue? Are humans at faul...
List Price: $22
ISBN: 9780525636670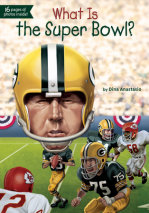 With over 110 million viewers every year, the Super Bowl is one of the most watched television events in the United States. The final showdown between the two best football teams in the NFL attracts some of the biggest musicians to perform at the hal...
List Price: $22
ISBN: 9780735206229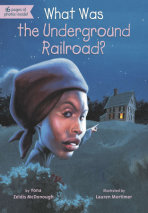 No one knows where the term Underground Railroad came from--there were no trains or tracks, only "conductors" who helped escaping slaves to freedom. Including real stories about "passengers" on the "Railroad," this audiobook chronicles slaves' close ...
List Price: $22
ISBN: 9780451484369