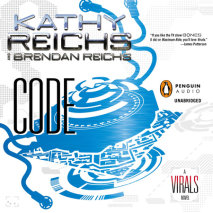 Tory and the rest of the Virals are put to the ultimate test when they find a geocache containing an ornate puzzle box. Shelton decodes the cipher inside, only to find more tantalizing clues left by "The Gamemaster." A second, greater geocache is wit...
List Price: $63
ISBN: 9780593676387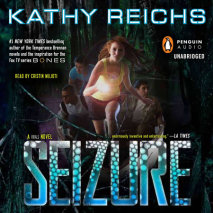 The second novel in the Virals trilogy from #1 bestselling author and inspiration for the TV series Bones - Kathy Reichs!Ever since Tory Brennan and her friends rescued Cooper, a kidnapped wolf pup with a rare strain of canine parvovirus, they've tur...
List Price: $76
ISBN: 9781101978306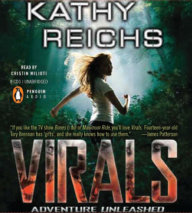 Adventure is in Tory Brennan's blood. After all, she's the grandniece of world-famous forensic anthropologist Temperance Brennan. Always up for a challenge, Tory and her science-geek friends spend their time exploring the marshlands of Loggerhe...
List Price: $76
ISBN: 9781101977965