Winnie-the-Pooh
4 Results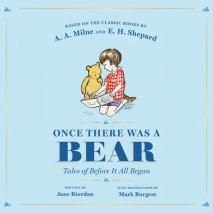 A delightful new collection of Winnie-the-Pooh stories, told in the style of A. A. Milne, that explores life before the Hundred Acre Wood.How did Christopher Robin meet his beloved bear? Did Pooh and his friends see any of London before they moved to...
List Price: $28
ISBN: 9780593501290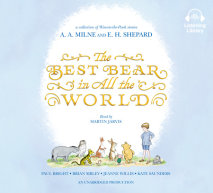 For the 90th anniversary of Winnie-the-Pooh, a sequel featuring new stories and a new character from the Hundred Acre Wood. Now a New York Times Bestseller. The Trustees of the Pooh Properties have commissioned four authors to write in the timel...
List Price: $28
ISBN: 9780735287662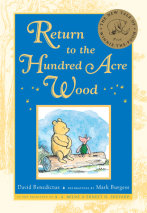 It was in 1928, on the publication of The House at Pooh Corner, when Christopher Robin said good-bye to Winnie-the-Pooh and his friends in the Hundred Acre Wood. Now they are all back in new adventures, for the first time approved by the Trustee...
List Price: $34
ISBN: 9780147525390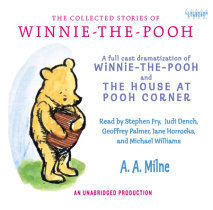 WINNIE-THE-POOHPOOH GOES VISITING and other storiesStory 1 In which we are introducedStory 2 In which Pooh goes visiting and gets into a tight placeStory 3 In which Pooh and Piglet go hunting and nearly catch a WoozleStory 4 In which Eeyore loses a t...
List Price: $33
ISBN: 9780307706119