Falling Kingdoms
4 Results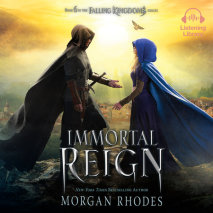 In the epic conclusion to the Falling Kingdoms series, sworn enemies must become allies as they fight to save Mytica. Jonas continues to willfully defy his destiny, but the consequences of plotting his own course are drastic. As the fight for My...
List Price: $75
ISBN: 9780525500308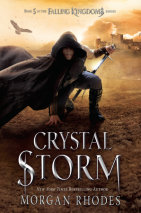 An epic clash between gods and mortals threatens to tear Mytica apart . . . and prove that not even the purest of love stands a chance against the strongest of magic.MAGNUS and CLEO are forced to test the strength of their love when Gaius returns to ...
List Price: $75
ISBN: 9780525499961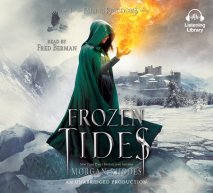 The plans are laid and the players are determined...but nothing can prepare these unlikely warriors for what the elemental gods of Mytica have in store.   CLEO: Reeling after a shocking realization about Magnus, Princess Cleo must cast aside he...
List Price: $75
ISBN: 9781101926048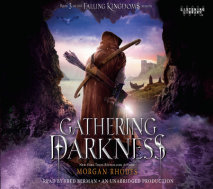 Love, vengeance, and greed spark a deadly quest for magic in the third book of the Falling Kingdoms seriesPrince Magnus has just witnessed torture, death, and miracles during the bloody confrontation that decimated the rebel forces. Now he must choos...
List Price: $75
ISBN: 9780553396485