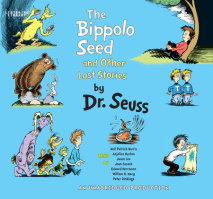 It's the literary equivalent of buried treasure! The audiobook edition features a cast of celebrity narrators who bring these stories to life. Readers include:THE BIPPOLO SEED, narrated by Neil Patrick HarrisTHE RABBIT, THE BEAR, AND THE ZINNIGA...
List Price: $12
ISBN: 9780307746078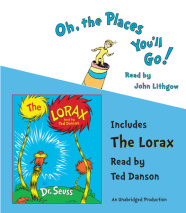 Oh, the Places You'll Go!For out-starting upstarts of all ages, here is a wonderfully wise and blessedly brief graduation speech from the one and only Dr. Seuss. In his inimitable, humorous verse he addresses the Great Balancing Act (life itself, an...
List Price: $17
ISBN: 9780739364901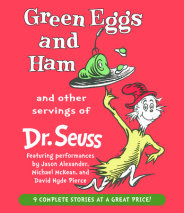 9 complete stories at a great price!Featuring:Green Eggs and Ham read by Jason AlexanderOne Fish Two Fish Red Fish Blue Fish read by David Hyde PierceOh, the Thinks You Can Think! read by Michael McKeanI'm Not Going to Get Up Today read by Jason Alex...
List Price: $24
ISBN: 9780307246721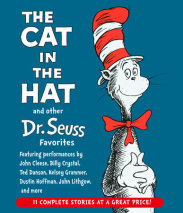 11 complete stories at a great price!Featuring:The Cat in the Hat read by Kelsey GrammerHorton Hears a Who read by Dustin HoffmanHow the Grinch Stole Christmas read by Walter MatthauDid I Ever Tell You How Lucky You Are? read by John CleeseThe L...
List Price: $24
ISBN: 9780307246707