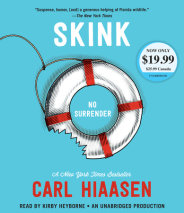 Richard's cousin is missing, and his best hope of finding her rests with the wily, one-eyed, ex-governor of Florida. Carl Hiaasen introduces his iconic character Skink to a younger audience in this nail-biting adventure!   A National Book A...
List Price: $56
ISBN: 9780804166911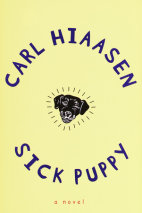 When Palmer Stoat notices the black pickup truck following him on the highway, he fears his precious Range Rover is about to be carjacked. But Twilly Spree, the man tailing Stoat, has vengeance, not sport-utility vehicles, on his mind. Idealistic, in...
List Price: $76
ISBN: 9780804149105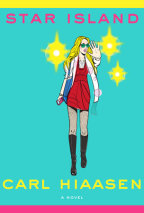 Meet twenty-two-year-old Cherry Pye (née Cheryl Bunterman), a pop star since she was fourteen—and about to attempt a comeback from her latest drug-and-alcohol disaster. Now meet Cherry again: in the person of her "undercover stunt do...
List Price: $95
ISBN: 9780307739131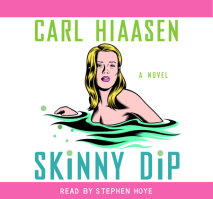 Chaz Perrone might be the only marine scientist in the world who doesn't know which way the Gulf Stream runs. He might also be the only one who went into biology just to make a killing, and now he's found a way–doctoring water sampl...
List Price: $94.10
ISBN: 9780739353561