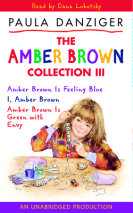 Amber Brown's life is complicated by her parents' divorce and shared custody, but her irrepressible spirit, great friends, and sense of humor make her third- and fourth-grade escapades lively and entertaining. In Amber Brown Is Feeli...
List Price: $38.25
ISBN: 9780739360293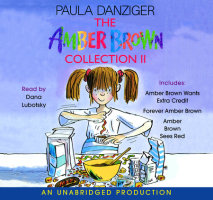 3 hours, 44 minutes
Performed by Dana Lubotsky

The spunky third-grader is back in this collection of stories on two cassettes. Includes Amber Brown Wants Extra Credit, Forever Amber Brown and Amber Brown Sees Red.
List Price: $20.40
ISBN: 9780739355244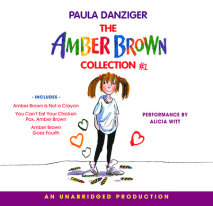 Meet Amber Brown, the unforgettable third-grader whose spunk and good humor help her survive the joys and sorrows that life delivers in this collection of three stories. Includes Amber Brown is Not a Crayon; You Can't Eat Your Chicken Pox, Amber Brow...
List Price: $25.50
ISBN: 9780739350232