Star Wars: The Last Jedi
4 Results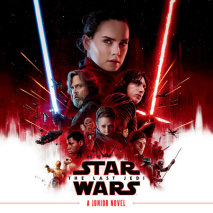 A junior novel retelling of Star Wars: The Last JediA long time ago in a galaxy far, far, away. . . . The First Order has the Resistance on the run. Things grow ever more desperate for General Leia Organa, pilot Poe Dameron, and former stormtrooper F...
List Price: $38
ISBN: 9780525634690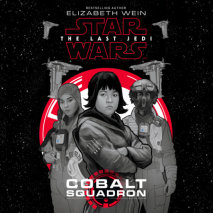 New York Times bestselling author Elizabeth Wein (Code Name Verity, Rose Under Fire) journeys to a galaxy far, far away to bring readers the harrowing story of the courageous bomber pilots and technicians of Cobalt Squadron!...
List Price: $44
ISBN: 9780525529118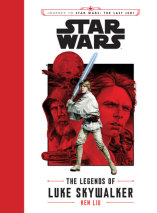 As a cargo ship rockets across the galaxy to Canto Bight, the deckhands on board trade stories about legendary Jedi Knight Luke Skywalker. But are the stories of iconic and mysterious Luke Skywalker true, or merely tall tales passed from one corner o...
List Price: $56
ISBN: 9780525529095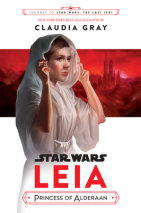 Sixteen-year-old Princess Leia Organa faces the most challenging task of her life so far: proving herself in the areas of body, mind, and heart to be formally named heir to the throne of Alderaan. She's taking rigorous survival courses, practicing po...
List Price: $75
ISBN: 9780525529071