Boston Globe-Horn Book Award for Excellence in Children's Literature
6 Results
Download This List For Excel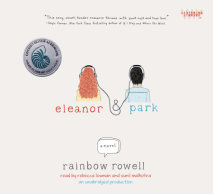 Bono met his wife in high school, Park says.So did Jerry Lee Lewis, Eleanor answers.I'm not kidding, he says.You should be, she says, we're 16.What about Romeo and Juliet?Shallow, confused, then dead.I love you, Park says.Wheref...
List Price: $50
ISBN: 9780385368285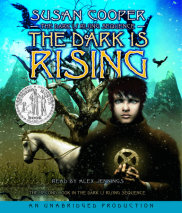 8 hours, 40 minutes6 cassettesPerformed by Alex JenningsOn the Midwinter Day that is his eleventh birthday, Will Stanton discovers a special gift-- that he is the last of the Old Ones, immortals dedicated to keeping the world from domination by the f...
List Price: $60
ISBN: 9780307207494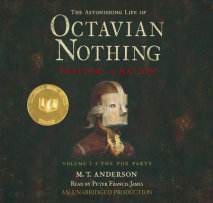 He is a boy dressed in silks and white wigs and given the best of classical educations. Raised by a mysterious group of rational philosophers known only by numbers, the boy and his mother–a princess in exile from a faraway land–are the on...
List Price: $55
ISBN: 9780739348468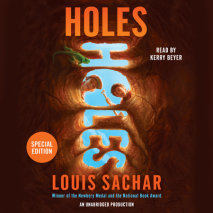 Winner of the Newbery Medal and the National Book Award! This #1 New York Times bestselling, modern classic in which boys are forced to dig holes day in and day out is now available with a splashy new look.Stanley Yelnats is under a curse. ...
List Price: $38
ISBN: 9780807286111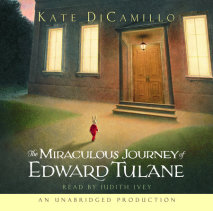 "Someone will come for you, but first you must open your heart. . . ." Once, in a house on Egypt Street, there lived a china rabbit named Edward Tulane. The rabbit was very pleased with himself, and for good reason: he was owned by a girl...
List Price: $24
ISBN: 9780307245953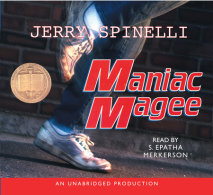 Maniac Magee is the story of Jeffrey Lionel Magee, who lost his parents at the age of three in a trolley accident. Leaving his relatives, who won't talk to each other, he searches for a home with a real address that he can call his own in Two Mills, ...
List Price: $38
ISBN: 9780807211663