Guest Post
Listening Library Editors' Picks: 10 Must-Hear Fall '21 Audiobooks for Kids & Teens
Listening Library editors Rebecca Waugh and Emily Parliman share some new picks they're most excited about for this fall. Have a browse and fill up your wish list! View the full fall list of kids titles here.
Rebecca's Top Fall Picks: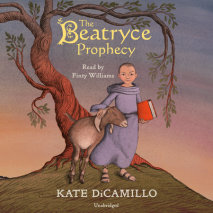 From two-time Newbery Medalist Kate DiCamillo comes a fantastical meditation on fate, love, and the power of words to spell the world.
The Beatryce Prophecy is brimming with humor, adventure, and pathos—qualities I always look forward to in a new novel from Kate DiCamillo. Beatryce has a mysterious destiny, but it's her relationships along the way with a small band of characters, including one very stubborn goat, that make this tale so rich and genuinely moving. This heartwarming story will be a great choice for family listening.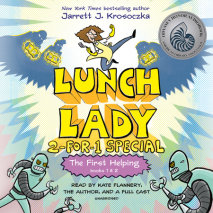 Fans of Captain Underpants won't want to miss the adventures of a lunch lady who serves justice––now available for the first time as a full-color graphic novel featuring two-books-in-one!

The Lunch Lady series' playful, pun-filled humor never fails to make me laugh. I want to live in this world where the Lunch Lady is an undercover hero. Knopf Books for Young Readers is releasing new, full-color editions this fall, and we're delighted to be working with the author Jarrett J. Krosoczka to adapt his hilarious series into a full cast production with sound effects.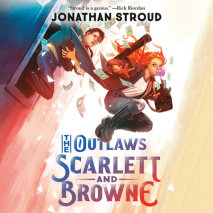 Action! Humor! Fantasy! This new series opener is a tour de force from international bestseller Jonathan Stroud.
I've been a longtime fan of the Lockwood and Co. series (and three of his audiobooks have been named YALSA Amazing Audiobooks!), so I was excited to read Jonathan Stroud's new book. It does not disappoint—this is a darkly funny, engrossing adventure set in a future dystopian England, perfect for fans of Rick Riordan and Eoin Colfer.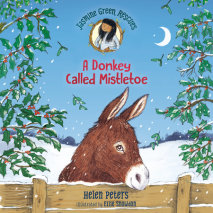 What better time than the Christmas season for aspiring vet Jasmine to find a new home for her elderly neighbor's gentle donkey?
Jasmine Green Rescues is a charming chapter book series about a girl who loves animals and aspires to be a vet one day. We're releasing all seven books on audio, simultaneous with the publication of A Donkey Called Mistletoe. I especially enjoyed that these stories are realistic and don't sugarcoat the tougher side of caring for animals yet are still age appropriate. And I think kids will also appreciate that Jasmine shows independence and ingenuity to solve problems. For the city-dwellers among us, this is a fun way to learn more about farm life and the animals that live there.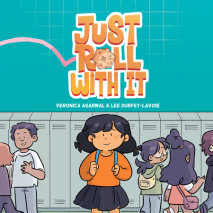 Starting middle school is hard enough when you don't know anyone; it's even harder when you're shy. A contemporary middle-grade graphic novel for fans of Guts and Real Friends about how dealing with anxiety and OCD can affect everyday life.
Just Roll With It is another graphic novel that we were inspired and excited to adapt for audio. Middle school can be tough for everyone, but anxiety and OCD bring their own set of challenges. This middle grade contemporary book tackles that subject with enormous heart and sympathy, and I can't wait to listen to the full cast rendition.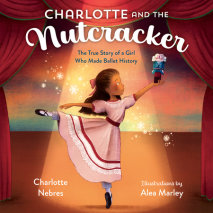 A reimagined and modern take on the holiday favorite, this picture book weaves together the classic Christmas tale of The Nutcracker and the true-life story of 12-year-old ballerina Charlotte Nebres, the first Black girl to play Marie in the New York City Ballet's production.
I'm in total awe of Charlotte Nebres. She's not even a teenager yet and she is so talented and so poised. Not only can she dance with the best of them, she's a fantastic speaker as well. She nails her author read in this picture book audio that weaves together the classic Christmas tale and the story behind her dancing as Marie.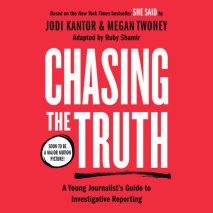 The perfect book for all student journalists, this young readers adaptation of Pulitzer Prize winning reporters' Jodi Kantor and Megan Twohey's New York Times bestselling She Said will inspire a new generation of investigative journalists. Soon to be a major motion picture!
I was so riveted by the audiobook of She Said back in 2019 that it was painful anytime I had to press pause. That said, given the subject matter—Jodi Kantor and Megan Twohey's behind-the-scenes of their Pulitzer Prize-winning journalism for the investigation of Harvey Weinstein—I was surprised at first to hear that they would be doing a middle grade adaptation of She Said. It all made sense, though, when I heard that Kantor and Twohey would be focusing on writing and journalism and best practices for uncovering the truth. Given how cinematic and exhilarating Kantor and Twohey's writing is, and how thoughtful they are when deciding whom to approach and how for a story, this is the audiobook to hand to any budding journalist or author.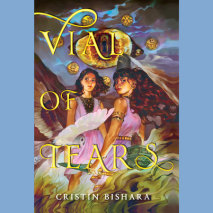 Two sisters become trapped in the underworld—and in the machinations of deities, shapeshifters, and ghouls—in this lush and dangerous Phoenician mythology-inspired fantasy.
Inspired by the author's Lebanese culture, her family's stories, her grandfather's collection of antiquities, and Phoenician mythology, this lush fantasy is perfect for teen fans of Rick Riordan Presents, Renee Ahdieh, and Hafsah Faizal.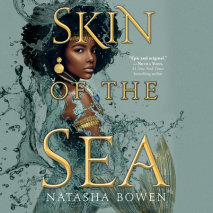 An unforgettable fantasy debut inspired by West African mythology, this is Children of Blood and Bone meets The Little Mermaid, in which a mermaid takes on the gods themselves.
If you love mermaids and West African mythology, dive into this epic listen, which is sure to make a splash.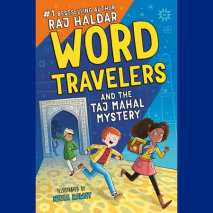 Explore etymology and world cultures in the new, exciting, action-packed mystery series from #1 New York Times bestseller Raj Haldar! In The Mystery of the Taj Mahal Treasure, Eddie and MJ are hunting down clues to find an Indian treasure.
I was seated next to Chris Carpenter, Raj's co-author for P IS FOR PTERODACTYL, at a Sourcebooks Preview a few years back, before their bestselling picture book published, and it has long stuck with me how nice Chris and Raj were and how much love there was in the room for their playful introduction to a bizarre concept in the English language. Flash forward, when Sourcebooks told me that Raj was about to launch a chapter book series that's a fun and inventive introduction to etymology and word cultures, I knew I had to have the audio rights. I read the manuscript, made an offer within hours of receiving the submission, and am delighted that Listening Library will be doing the audio.