Collection Development
Listeners' (Heat) Advisory: The Hottest August Audiobooks
There's so much to love on audio this August, patrons will be too busy listening to notice how quickly summer is passing us by! From beach listens to business inspiration, to a beloved TV star's audio debut, a captivating series finale, and SO much more…now is the time to dive in to your audio collection to check your holds for these standout listens coming soon!
Veep actress Anna Chlumsky Reads Much-Awaited Historical Fiction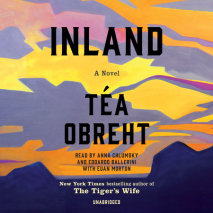 Six-time Emmy nominee Anna Chlumsky (her sixth nomination was just announced on 7/16!) is joined by award-winning narrators Euan Morton and Edoardo Ballerini in acclaimed novelist Téa Obreht's second book, sure to be a memorable listening experience.
"Obreht inventively and scathingly dramatizes the delirium of the West—its myths, hardships, greed, racism, sexism, and violence—in a tornadic novel of stoicism, anguish, and wonder."—Booklist, starred review
Listeners' Advisory: Téa Obreht's first book, National Book Award finalist The Tiger's Wife was an acclaimed audiobook. "Duerden and Sachs masterfully portray their respective characters and express their stories, conveying the gorgeous prose and ensnaring listeners with haunting tales, past and present."—Booklist, starred audio review
The Finale of a Favorite Series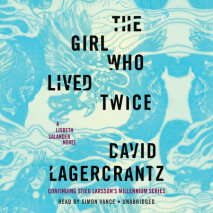 The sixth Lisbeth Salander story—the crime-fiction phenomenon that has sold more than 90 million copies worldwide. Get ready for major holds.
Series audio praise: "Series narrator Vance provides his usual splendid performance…managing the relentless pace and twisted plot and never hesitating in pronouncing the multiple Swedish words and names…his reading is so immersive."—Booklist
Seeking Out Some Summer Chills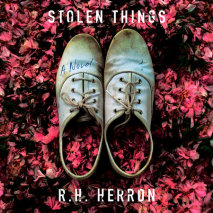 When a 911 dispatcher picks up an emergency call to hear her daughter on the line, her worst nightmare becomes reality.
"Riveting…Herron, a former Bay Area 911 dispatcher, is definitely a writer to watch."—Publishers Weekly
Your Next Business Move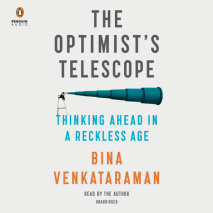 "A thought-provoking and eminently readable debut…Venkataraman's thoughtful and clear-eyed assessment of how to teach oneself to make more carefully considered decisions should prove a valuable tool for anyone wishing to think less in the short term and more toward the future."—Publishers Weekly
Listeners' Advisory: Be sure to add audiobooks to your library's business section—the perfect encouragement for a productive commute.
Celtic harp music adds to the audio experience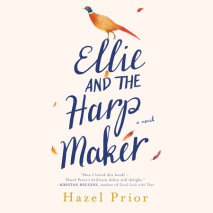 Two narrators plus added music will enhance this buzzed-about favorite and August LibraryReads pick!
"Tender, free-spirited, and guaranteed to tug at readers' heartstrings."—Booklist
Ripped from the Headlines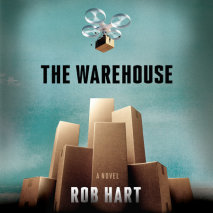 "It's an exciting, well-paced, suspenseful tale laced through with insightful commentary on today's politics and commerce."—Booklist
A Stunning Full Cast Production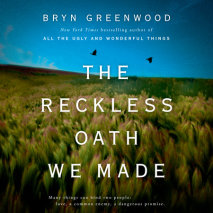 "The inventiveness of the plot is nicely matched by the richness of the characters."—
Booklist
Audiobook cast of narrators:
Alex McKenna, as Zee
Kirby Heyborne, as Gentry
Adenrele Ojo, as Charlene
MacLeod Andrews, as Rhys
Mark Bramhall, as Alva
Maxwell Glick, as Marcus
Georgette Perna, as Rosalinda
Amanda Carlin, as Dottie
Kaleo Griffith, as Deputy Evangelista

A Smart & Sly Memoir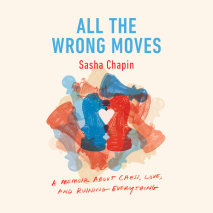 Read by the author!
"Wryly funny, introspective, and grimly evocative."—Booklist
Discover Hidden History With Audiobooks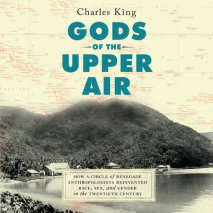 "King's engrossing look at these extraordinary trailblazers deftly illustrates how crucial their research and work remains today."—Booklist, starred review
Stories From Campus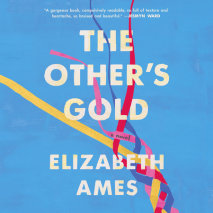 "Excellent for fans of Celeste Ng and Kristan Higgins."—Booklist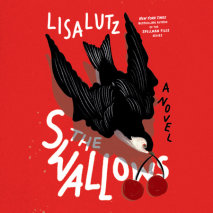 "As tangled as the truth often is, this novel keeps readers on the edge of their seats while opening a conversation about public shaming, economic privilege, gender inequity, and revenge versus justice."—Booklist, starred review