Collection Development
Listeners' Advisory: May Audiobook Preview
Are you ready for warmer weather yet? We are! Mark your listen lists for the hottest May 2019 audiobooks including a new thriller series, captivating true crime, and dreamy romance.
Listeners' Advisory for May
Include audiobooks in summer listening and Mother's Day displays to increase circulation and remind readers that they can make any time reading time—or read together time!
Expect high holds for this new series from the bestselling and award-winning master of suspense! Recommend this audiobook thriller to patrons looking to find fitness motivation or improve their daily commute with a dose of Deaver's genius plotting and narrator Kaleo Griffith's expert storytelling skills.
Listeners' Advisory Tip: Hook Deaver devotees early with Captivated, a short story featuring new character Colter Shaw. On sale now!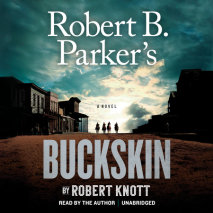 Author Robert Knott straps on the spurs to take on the role of narrator for the first time in this next listen starring lawmen Virgil Cole and Everett Hitch. In addition to being a
New York Times
-bestselling author, Knott is an actor, director, producer, and cowboy—and series fans will be excited to hear him take a turn behind the mic.
Listeners' Advisory Tip: Recommend more titles in this Robert B. Parker western series and hear why Booklist gave a starred review to previous series title, Revelation. ("Just damn good reading and painfully suspenseful.")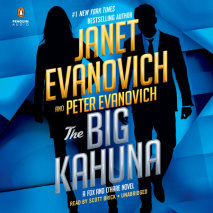 A stoner, an Instagram model, a Czech oligarch, and a missing unicorn. Nick Fox and Kate O'Hare have their work cut out for them in their weirdest, wildest adventure yet in this latest entry in the
New York Times
bestselling series. Narrator Scott Brick has a blast behind the mic taking on the charm of con man Nick and the smarts of FBI agent Kate. Longtime Evanovich fans and new listeners alike who love a lighthearted crime romp can jump in with this Hawaii-set mystery or any audiobook in the Fox and O'Hare series!
Listeners' Advisory Tip: Introduce patrons to the voices behind their favorite books. Share this video with Scott Brick as he explains why nothing beats narrating a thriller!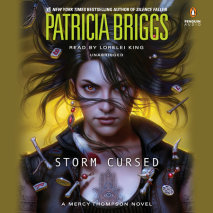 Beloved narrator Lorelei King is the longtime voice of Patricia Briggs' Mercy Thompson. In this powerful entry in the #1 New York Times bestselling series, Mercy Thompson must face a deadly enemy to defend all she loves…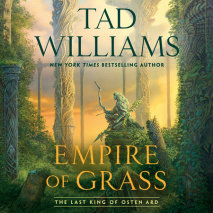 This epic fantasy writer has strongly influenced a generation of writers including
Game of Thrones
author George R. R. Martin. Set in Williams' New York Times bestselling fantasy world, the second audiobook of The Last King of Osten Ard returns to the trials of King Simon and Queen Miriamele as threats to their kingdom loom…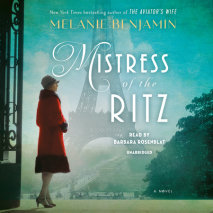 Melanie Benjamin's books always translate beautifully to audio, giving voice to extraordinary real-life characters in captivating historical fiction tales. This next listen from the
New York Times
bestselling author of
The Swans of Fifth Avenue
introduces us to the American woman who secretly worked for the French Resistance during World War II—while playing hostess to the invading Germans at the iconic Hôtel Ritz in Paris.
Listeners' Advisory Tip: Patrons will love to learn more about how narrators prepare to portray real-life characters. For Melanie Benjamin's previous listen, The Girls in the Picture, we interviewed narrator Kimberly Farr about her process. Check it out!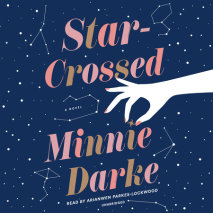 The perfect feel-good love story for fans of romantic fiction. Fun fact: this Australian author is a Gemini and a daylight librarian who loves to listen to audiobooks while she knits! And fans of Alias or The Good Wife will be excited to hear actress Melissa George narrate this starry story about childhood sweethearts who bump into each other as adults. Is a life-changing love affair written in the stars?
The stunning story of an Alabama serial killer and the true-crime book that Harper Lee worked on obsessively in the years after To Kill a Mockingbird. Narrator Hillary Huber brings Casey Cep's mesmerizing and moving book to life. A must-listen for any fan of true crime podcasts.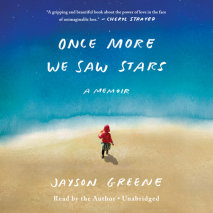 For listeners of
When Breath Becomes Air
, a moving, transcendent memoir of loss and a stunning exploration of marriage in the wake of unimaginable grief. Many librarians had the opportunity to see Jayson speak about hope and healing at ALA Midwinter in Seattle. His narration of his own unforgettable memoir of courage and transformation is sure to be an intimate, touching, and incredibly powerful audio experience.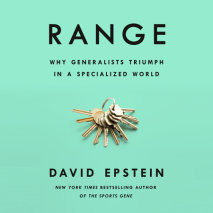 Build out your business section with audiobooks! Perfect for tackling big ideas and finding inspiration on the go, audiobooks are a lifesaver for long commutes and business travel. This compelling audiobook by David Epstein and read by Will Damron teaches listeners that the most effective path to sucess is not what you think! Hear why we should actively cultivate inefficiency, fail tests, and think broadly in order to thrive.
NEW YORK TIMES BESTSELLER • Trailblazing food writer and beloved restaurant critic Ruth Reichl took the job (and the risk) of a lifetime when she entered the high-stakes world of magazine publishing. Now, for the first time, she chronicles her groundbreaking tenure as editor in chief of Gourmet.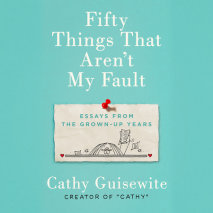 From the creator of the iconic "Cathy" comic strip comes her first collection of funny, wise, poignant, and incredibly honest essays about being a woman in what she lovingly calls "the panini generation."As the creator of "Cathy," Cathy Guisewite found her way into the hearts of readers more than forty years ago, and has been there ever since.
A supportive guide that gives busy moms permission to care for themselves, from a popular parenting blogger with one million Facebook followers"Would you rather have a perfect mom, or a happy one?" This is the question that popular parenting blogger Rebecca Eanes couldn't get out of her head.
For our Kids and Teens May 2019 Audiobook Preview, including new picture books on audio and college grad listens, click here.