Collection Development
Listeners' Advisory: Kids and Teens May Audiobook Preview
The countdown to spring is on! We made it through Daylight Savings, are relishing the extra daylight, and we're thrilled to be just a bit closer to the release dates of these must-hear May audiobooks kids and teens will be requesting all summer long. Plus, from the littlest listeners to college grads, we've got recommendations for your upcoming displays.
Listeners' Advisory for May
Include audiobooks in family listening, picture book, and even new college graduate displays to increase circulation and remind parents and guardians that they can encourage even the busiest kids to find more time to read thanks to audiobooks.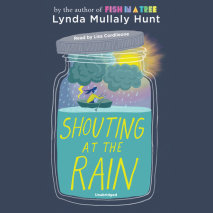 From the author of the
New York Times
bestseller Fish in a Tree comes a compelling story about perspective and learning to love the family you have.
Audio praise for Fish in a Tree:
"Families may enjoy listening to this on road trips and discussing the raised issues of tolerance and kindness in school settings."—Booklist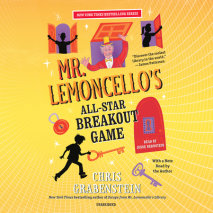 Mr. Lemoncello is going live with a brand-new televised BREAKOUT game in the fourth puzzle-packed adventure in Chris Grabenstein's New York Times bestselling MR. LEMONCELLO series!
Previous audio praise for the series:
"Narrator Jesse Bernstein expertly brings to life each character from the whimsical Lemoncello to the pretentious bully Charles Chillington."—School Library Journal
Listeners' Advisory: Share this fun Lemoncello audiobook VIDEO on your social media or outreach to remind parents about the joy of family listening. Plus, catch a cameo from the Lemoncello narrator!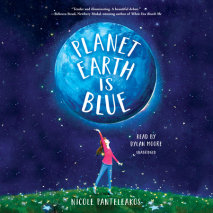 A heartrending and hopeful debut novel about a nonverbal girl named Nova and her passion for space exploration, for fans of
See You in the Cosmos
.
Early praise:
"The author poetically immerses readers in Nova's mind…Bursting with worry, joy, empathy, humor, and even mischief, Nova is endearingly nuanced…Stellar."—Kirkus, starred review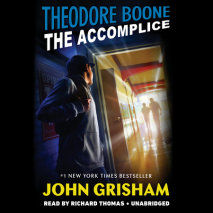 Theodore Boone is back on the case in an all-new adventure! Brimming with the intrigue and suspense that made John Grisham a #1 international bestseller and undisputed master of the modern legal thriller, Theodore Boone's trials and triumphs will keep listeners hooked until the very last second.
Previous audio praise for the series:
"Narrator Richard Thomas adds to the suspense as he takes on the character of Theo Boone…A balance of excitement and character-driven vocal subtleties keeps the listener invested."—AudioFile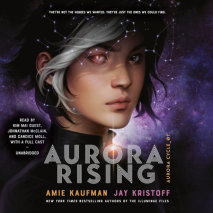 From the
New York Times
and internationally bestselling authors of the Illuminae Files series comes a new science fiction epic! The year is 2380, and the graduating cadets of Aurora Academy are being assigned their first missions. Star pupil Tyler Jones is ready to recruit the squad of his dreams. Trapped in cryo-sleep for two centuries, Auri is a girl out of time and out of her depth. But she could be the catalyst that starts a war millions of years in the making…
Audio praise for Obsidio, from the Illuminae Files series:
"The audio production, featuring more than 20 voice actors delivering stunning performances and superb sound design that puts listeners in the moment, more than rises to the challenge of this unique storytelling style."—Booklist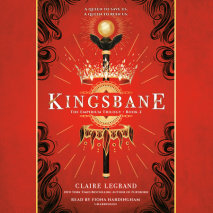 In this sequel to the instant
New York Times
bestseller Furyborn, two queens, separated by a thousand years, connected by secrets and lies, must continue their fight amid deadly plots and unthinkable betrayals that will test their strength—and their hearts.
Audio praise for Furyborn:
"The growing cast of characters and ominous setting are expertly handled by the narrator, which adds further depth to this popular new fantasy series."—Booklist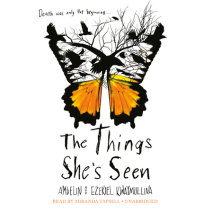 This brilliantly written thriller explores the lives—and deaths—of two girls, and what they will do to win justice. Sure to be one of the most talked-about audiobooks of the year! Nothing's been the same for Beth Teller since the day she died. Her dad is drowning in grief. He's also the only one who has been able to see and hear her since the accident. But now she's got a mystery to solve, a mystery that will hopefully remind her detective father that he needs to reconnect with the living.
Early praise:
"An #ownvoices story that empowers its female heroines, giving them pride in their lineage and power in remembering."—Kirkus, starred review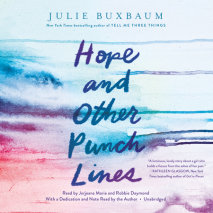 The
New York Times
bestselling author of
Tell Me Three Things
and
What to Say Next
delivers a poignant and hopeful novel about resilience and reinvention, first love and lifelong friendship, the legacies of loss, and the stories we tell ourselves in order to survive.
Early praise:
"A valuable addition to the growing body of 9/11–related teen literature—one that will be especially appealing to teens today."—Kirkus
New Picture Books on Audio in May
Bedtime reading just got even more fun with new author-read audio editions of these bestselling picture books. Little listeners will relish hearing these stories in a brand new way when performed by these charismatic authors.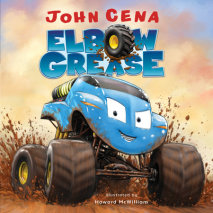 From superstar entertainer John Cena comes a new picture-book series all about perseverance and believing in yourself, featuring a little monster truck named Elbow Grease!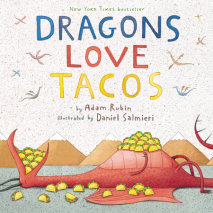 A #1
New York Times
bestselling phenomenon, this deliciously funny listen, along with
Dragons Love Tacos 2: The Sequel
will make you laugh until spicy salsa comes out of your nose.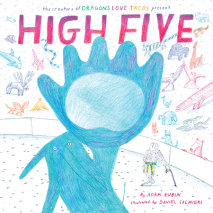 A rollicking, rhyme-tastic, interactive high five competition—starring YOU!

Recommendations for New College Grads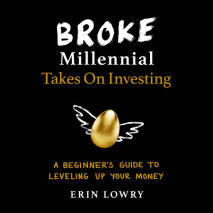 Millennials want to learn how to start investing. The problem is that most have no idea where to begin. Erin Lowry delivers investment basics in one easy-to-digest listen.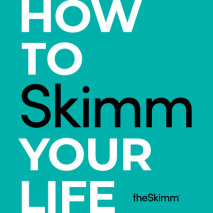 Covering everything from personal finance, to career, to stress management, global politics, and more, this audiobook breaks down some of the less glamorous parts of being an adult.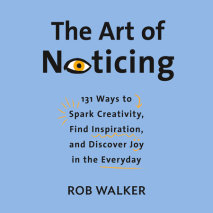 Welcome to the era of white noise. Our lives are in constant tether to phones, to email, and to social media. In this age of distraction, the ability to experience and be present is often lost: to think and to see and to listen. This audio will awaken your senses and attune you to the things that matter in life.
For our adult May 2019 Audiobook Preview including Mother's Day picks, click here.