Awards & Recognition
Listeners' Advisory for your Littlest Patrons: 2020 ALSC Notable Children's Recordings
Looking for the best audiobooks to recommend to young readers? The ALSC Notable Children's Recordings list "includes recordings for children 14 years of age and younger of especially commendable quality that demonstrate respect for young people's intelligence and imagination; exhibit venturesome creativity; and reflect and encourage the interests of children and young adolescents in exemplary ways." You can view the committee's full list of 2020 selections here—and join us in celebrating the 10 outstanding Listening Library picks below!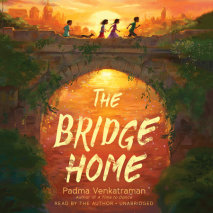 "With heartbreaking feeling and distinct voices, Padma Venkatraman narrates her story of four children finding love and support on the streets of contemporary India."
—ALSC NCR Committee
"Venkatraman's narration is filled with emotion and her voicing develops compelling characters even further."—Booklist, starred review
"Captivating narration…A smart addition to any middle school library."—School Library Journal, starred review
Hear more from the author in her moving guest blog post and podcast episode of This is the Author!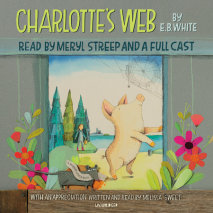 "Meryl Streep's quiet narration frames this classic tale, headlined by Kirby Heyborne's naive Wilbur and January LaVoy's brilliant Charlotte."—
ALSC NCR Committee
"Every portrayal of every character, major and minor, bursts with personality."—AudioFile, Earphones Award
"A topnotch recording of a beloved book and a must for all audio collections."—Booklist, starred review
Hear more about this production in this special podcast interview with illustrator Melissa Sweet!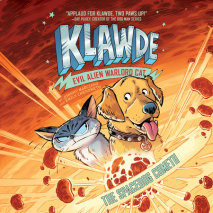 "Through believable voicing of a displeased evil warlord alien cat, an amenable golden retriever spy, and naive humans, this installment of Klawde's adventures rockets to life."—
ALSC NCR Committee
Previous series praise: "Humorous, clever writing is made even funnier by top-notch narration."—Booklist, starred review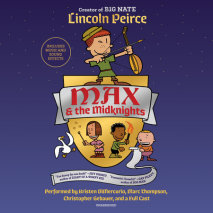 "Kristen DiMercurio leads an amazing full cast production filled with standout characters, pointed jokes, medieval music, and humorous sound effects."—
ALSC NCR Committee
"A full cast brings a ton of energy to this audiobook."—AudioFile Earphones Award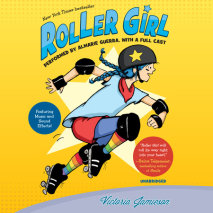 "The acclaimed graphic novel about Astrid's adventure into the world of roller derby is brought to life with a full cast, exemplary sound effects, and well-curated music."
—ALSC NCR Committee
"Full of the best kind of punk-rock energy"—AudioFile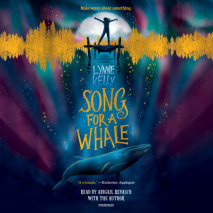 Also the 2020 Winner of the Schneider Family Book Award!
"Abigail Revasch's narration honors the linguistic beauty of American Sign Language in this poignant story of Iris, a deaf girl who records a song for a whale unable to communicate with other whales."—
2020 Odyssey Honor Audiobook
"[Revasch] expressively narrates Iris's ASL conversations and mental musings…conveys the linguistic beauty of ASL in this insightful glimpse of deaf culture."—AudioFile Earphones Award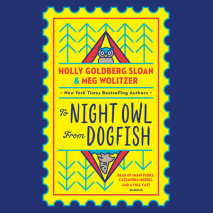 "Told through emails and other correspondence, Cassandra Morris and Imani Parks lead a full cast in a funny and relatable tale of two girls determined to keep their fathers from dating."—ALSC NCR Committee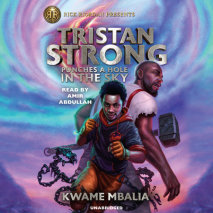 Also the 2020 recipient of the Coretta Scott King Honor!
"Amir Abdullah excels at performing a large cast of mythical characters, embodying everyone from the powerful John Henry to the hysterical Gum Baby, as young Tristan has to figure out how to save the world."
—ALSC NCR Committee
"Abduallah weaves [the characters'] voices seamlessly throughout the recording. This tour-de-force is highly recommended."—Booklist, starred review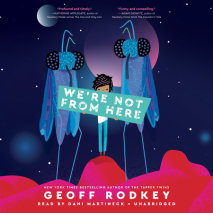 Dani Martineck captures the Mifunes' precarious situation with well-timed comic relief as the family, seeking asylum on Planet Choom, tries to change the minds of its hostile hosts.—2020 Odyssey Honor Audiobook
Also named a Booklist Editors' Choice Youth Audiobook of 2019: "This audiobook is truly brought to life by non-binary actor Martineck, whose ability to create voices for the multitude of characters (most of them aliens) is an amazing feat."—Booklist, starred review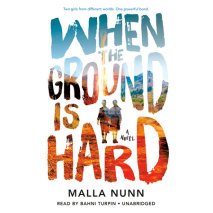 "Bahni Turpin beautifully voices the emotional ups and downs of a teen girl at a 1960s Swaziland boarding school as she learns about her past and finds her true self."
—ALSC NCR Committee
"Turpin reads with a musical African English accent. She makes fine distinctions among the characters' voices and embodies Adele's swiftly shifting emotions."—Booklist, starred review
Click here to view the 2020 list of YALSA Amazing Audiobooks for Young Adults!