Awards & Recognition
Listen Up! 4 Must-Hear 2021 Audie Award Winners
The judges have spoken! We' re thrilled to celebrate our 4 big wins from the 2021 Audie Awards! The Audie Awards is the premier awards program in the United States recognizing distinction in audiobooks and spoken-word entertainment.  The winners were announced on the evening of March 22, 2021 in a virtual ceremony hosted by John Leguizamo and featuring guest judges Tommy Orange and Melissa de la Cruz.
You can see the full list of Audie Award Winners here. Listen to clips from our winners below…
FICTION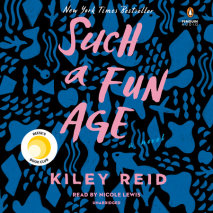 Nicole Lewis narrates the striking debut, 
Such a Fun Age
which explores the stickiness of transactional relationships, what it means to make someone "family," the complicated reality of being a grown up, and the consequences of doing the right thing for the wrong reason.
"Narrator Nicole Lewis hooks listeners with her lively pacing and vivid characterizations in this gripping debut audiobook on race, privilege, and money."—AudioFile Earphones Award Winner
LITERARY FICTION & CLASSICS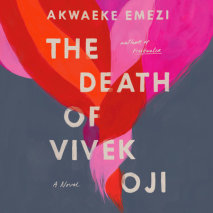 Narrators Yetide Badaki and Chukwudi Iwuji give voice to this propulsive listen teeming with unforgettable characters. 
The Death of Vivek Oji
is a novel of family and friendship that challenges expectations—a dramatic story of loss and transcendence that will move every listener.
"Alternating between gender lines, Badaki and Iwuji enliven the extended circles of Vivek's family and friends in wonderfully clipped rhythms. . .An already unforgettable title begets an enthralling aural enhancement."—Booklist, starred audio review
HISTORY/BIOGRAPHY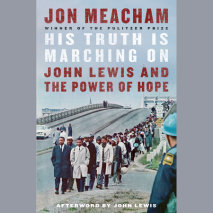 JD Jackson narrates Jon Meacham's latest about Civil Rights titan, visionary, and man of faith John Lewis. Drawing on decades of wide-ranging interviews with Lewis, Meacham calls him "as important to the founding of a modern and multiethnic twentieth- and twenty-first-century America as Thomas Jefferson and James Madison and Samuel Adams were to the initial creation of the Republic itself in the eighteenth century."
"This stirring audiobook offers a memorable merging of author, subject, and narrator. JD Jackson voices John Lewis with an authentic and nuanced nod to his rural Alabama roots."—AudioFile Earphones Award Winner
HUMOR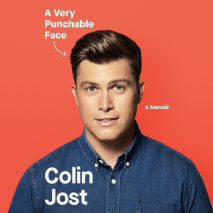 In these hilarious essays, the Saturday Night Live head writer and Weekend Update co-anchor learns how to take a beating.
A Very Punchable Face
, read by Colin Jost himself, details his growing up in a family of firefighters on Staten Island to commuting three hours a day to high school and attending Harvard while Facebook was created, Jost shares how he has navigated the world like a slightly smarter Forrest Gump.
"His [Jost's] trademark self-effacing delivery, honed from 15 years on "Saturday Night Live," is flat-out wonderful."–AudioFile