Awards & Recognition, Collection Development
Listen to Two Delightful December LibraryReads on Audio!
Deck your digital library halls with top recommended LibraryReads in all formats, including this delightful December duo: a new romantic cosplay comedy and the latest in a popular mystery series. Listen to clips below and check out our full collection of LibraryReads on audio here. You can view all of the December LibraryReads picks in this downloadable PDF.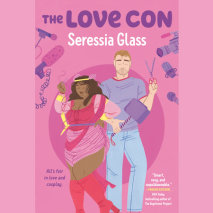 He's cosplaying as her boyfriend but their feelings for each other are real in this romantic comedy from Seressia Glass.
Why try the audio? Narrator Zenzi Williams is also an actress of stage and screen, who currently can be seen in Showtime's limited series, American Rust, and who lends her voice to the powerful audiobook Four Hundred Souls. Demonstrating her range, she no doubt has a blast taking on Kenya Davenport, a lover of anime, gaming, and cosplay who joins the reality show competition Cosplay or No Way.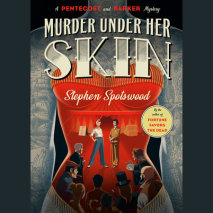 For listeners of Anthony Horowitz, Jacqueline Winspear, and Agatha Christie • The new Pentecost and Parker Mystery is a delightfully hardboiled high-wire act starring two daring heroines dead set on justice as they set out to solve a murder at a traveling circus.
Why try the audio? In Fortune Favors the Dead, the first in the Pentecost and Parker Mystery series, narrator Kirsten Potter "evokes the ambiance of 1945 New York City in this historical mystery." (AudioFile) Fans will be thrilled Potter returns to the mic for this sequel in which "Will's slangy first-person narrative is captivating," according to Booklist. It's no mystery why this listen will be in demand this holiday travel season.