Awards & Recognition, Collection Development
Listen to the September LibraryReads on Audio including the #1 pick, THE MARRIAGE PORTRAIT!
Celebrate September with these amazing LibraryReads picks! Our list this month includes a top pick by Hamnet author, Maggie O'Farrell, the return of a beloved British mystery series read by an acclaimed narrator, and three Hall of Fame favorites!
For a full list of LibraryReads September 2022 picks, click here.

September LibraryReads on Audiobook from BOT
🎉#1 Pick!🎉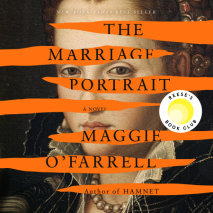 From the author of the breakout
New York Times
bestseller
Hamnet
—winner of the National Book Critics Circle Award—an electrifying new audiobook set in Renaissance Italy, and centering on the captivating young duchess Lucrezia de Medici.
Narrator Genevieve Gaunt is known for her screen appearances in Harry Potter and the Prisoner of Azkaban as well as TV shows including The Royals and Knightfall. Listeners can also hear a note from the Author herself!
Previous audio praise for Maggie O'Farrell:
"O'Farrell and [narrator Ell] Potter alchemize aural magic."
—Booklist, starred review (Hamnet)
Additionally, I Am, I Am, I Am was on the 2019 RUSA Listen List; and *all 3* of BOT's previous O'Farrell audiobooks were AudioFile Earphones Award Winners!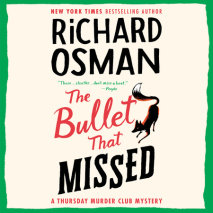 Previous series audio praise:
"This audiobook hits a rare trifecta: The writing sparkles, the plot is marvelously taut, and Leslie Manville's witty performance delights in so many ways that it follows you around in your head for days after the audiobook is finished."—
AudioFile
Earphones Award (
The Man Who Died Twice
)
"Mystery lovers will enjoy the plot, but it's Manville's portrayal of the characters and their idiosyncrasies that make this worth a listen."—Booklist (The Thursday Murder Club)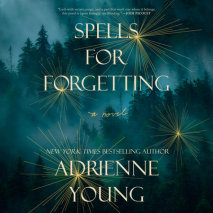 From
New York Times
bestselling author Adrienne Young comes a deeply atmospheric story about ancestral magic, an unsolved murder, and a second chance at true love.
Early praise:
"The twists, turns, and hints of magic will appeal to fans of Alice Hoffman's Practical Magic series."—Booklist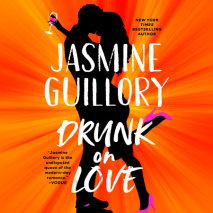 An intoxicating and sparkling new romance by
New York Times
bestselling author Jasmine Guillory, and her first audiobook to feature two narrators!
Check those holds: Narrator Janina Edwards won much acclaim including 2 Earphones Awards for her narration of all 6 previous Guillory audiobooks from BOT. Recommend patrons revisit these earlier intertwined tales on audio while waiting for DRUNK ON LOVE!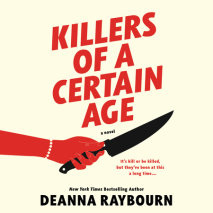 Older women often feel invisible, but sometimes that's their secret weapon.
They've spent their lives as the deadliest assassins in a clandestine international organization, but now that they're sixty years old, four women friends can't just retire—it's kill or be killed in this action-packed thriller by New York Times bestselling and Edgar Award-nominated author Deanna Raybourn.
"Fans of Raybourn's 'Veronica Speedwell' historical mysteries will enjoy this well-plotted story, and a thriller featuring four skilled, well-trained women is a treat in a male-dominated genre. A fast-paced, explosive, fun novel, reminiscent of the 2010 movie RED."—Library Journal, starred review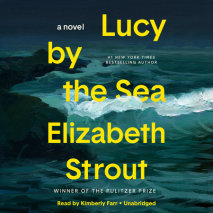 This is the 6th Elizabeth Strout novel read on audio by acclaimed narrator Kimberly Farr, who returns to Lucy Barton's story, this time as a panicked world goes into lockdown, and Lucy is uprooted from her life in Manhattan and bundled away to a small town in Maine by her ex-husband and on-again, off-again friend, William.
Farr has received five AudioFile Earphones Awards and countless rave reviews for her work on Strout's novels. Patrons won't want to miss this latest one, or should go back and revisit earlier ones while they wait on the holds list!
Previous audio praise for Kimberly Farr's narration of Elizabeth Strout's novels:
"A master class in merging the richness of text with the power of audio."—Booklist, starred review (My Name is Lucy Barton)
"A truly affecting listening experience."—AudioFile Earphones Award (Oh William!)