Awards & Recognition, Collection Development
Listen to the November 2021 LibraryReads on Audio!
November's LibraryReads on audio feature award-winning narrators, laugh-out-loud rom-coms, and a Hall of Fame favorite—titles that are sure to drive your TBR pile! See the full list of November 2021 LibraryReads picks here.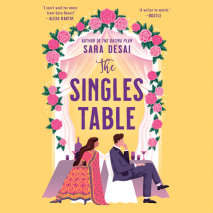 Opposites attract in this laugh-out-loud romantic comedy about a free-spirited lawyer who is determined to find the perfect match for the grumpy bachelor at her cousin's wedding.

Why try the audio?
Soneela Nankani returns to narrate Sara Desai's next romantic-comedy. Nankani won an AudioFile Earphones Award for The Marriage Game, for her ability to "smoothly [move] from dialogue to narrative, expertly delivering each character with a distinctive voice.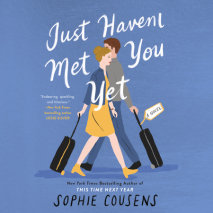 From the New York Times bestselling author of This Time Next Year comes a heartwarming and hilarious tale that asks: What if you picked up the wrong suitcase and fell head over heels for its mystery owner?

Why try the audio? Charlotte Beaumont, best known for her role in British crime drama, Broadchurch, narrates Sophie Cousen's next heartwarming and hilarious tale.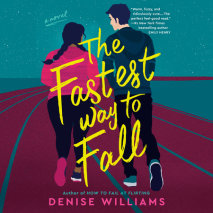 Britta didn't plan on falling for her personal trainer, and Wes didn't plan on Britta. Plans change and it's unclear if love, career, or both will meet them at the finish line.

Why try the audio?
Two narrators bring the sweet love story to life—plus, with a note read by the Author, fitness is even more fun and the audiobook is the perfect workout companion.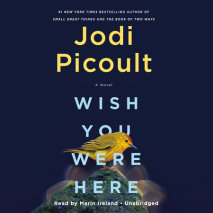 From the #1 New York Times bestselling author of Small Great Things and The Book of Two Ways comes "a powerfully evocative story of resilience and the triumph of the human spirit" (Taylor Jenkins Reid, author of Malibu Rising)

Why try the audio?
Marin Ireland is an award-winning actress of stage, screen, and audiobooks, of course, who was crowned Best Female Narrator at the Audies in 2020. Picoult has a history of choosing great theatre actresses to take on her emotional novels. We can't wait to hear what Ireland does with this rich material. Available on CD and audio download.
'