Awards & Recognition
Listen to the May 2021 LibraryReads List on Audio!
This month's LibraryReads on audio are full of favorite author returns, heartfelt moments, and gripping thrillers. These titles are sure to drive your TBR pile! See the full list of May 2021 LibraryReads picks here.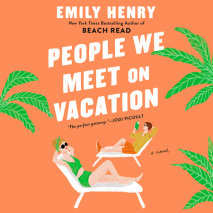 A romance writer who no longer believes in love and a literary writer stuck in a rut engage in a summer-long challenge that may just upend everything they believe about happily ever afters.


Why try the audio?
Seasoned narrator Julia Whalen won an
AudioFile
Earphones Award for Henry's debut novel BEACH READ is returning to narrate
PEOPLE WE MEET ON VACATION
. "Whelan perfectly captures January's defensiveness, which soon gives way to laughter and yearning. She portrays Gus in a deep, gruff voice suited to his brooding personality. . . both break through writer's block and give in to an intense attraction that sparkles on audio."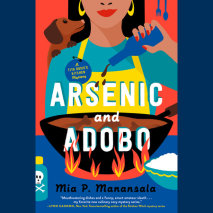 The first book in a new culinary cozy series full of sharp humor and delectable dishes—one that might just be killer…

Why try the audio?
This new culinary cozy will be voiced by a debut narrator, Danice Cabanela, who is an actress and co-founder of APA Artists for Change.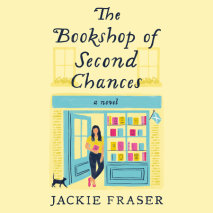 A woman desperate to turn a new page heads to the Scottish coast and finds herself locked in a battle of wills with an infuriatingly aloof bookseller in this utterly heartwarming debut, perfect for readers of Evvie Drake Starts Over.

Why try the audio?
Ell Potter's previous narration in HAMNET was said to be "a feast for the ears" (AudioFile Earphones Award Winner) and we are excited to see how she voices Thea in this heartwarming debut.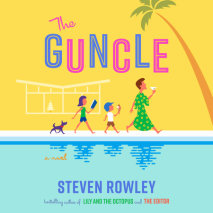 From the bestselling author of
Lily and the Octopus
and
The Editor
comes a warm and deeply funny novel about a once-famous gay sitcom star whose unexpected family tragedy leaves him with his niece and nephew for the summer.
Why try the audio?
For the first time, Steven Rowley will be stepping into the recording booth and recording his own novel which is sure to be full of  humor and heart.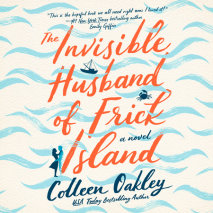 USA Today bestselling author Colleen Oakley delivers an unforgettable love story about an eccentric community, a grieving widow, and an outsider who slowly learns that sometimes faith is more important than the facts.

Why try the audio?
Oakley's last romance, YOU WERE THERE TOO, became a USA Today bestseller and we cannot wait to see who will be narrating her next unforgettable love story.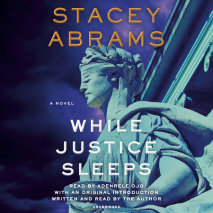 From celebrated national leader and bestselling author Stacey Abrams, While Justice Sleeps is a gripping, complexly plotted thriller set within the halls of the U.S. Supreme Court.

Why try the audio?
2020 Audie Award Winner Adenrele Ojo "shines brightest in dialogue creating a zest and personality." We are so excited to see what she can bring to Abrams gripping thriller!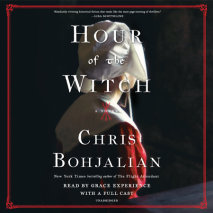 A young Puritan woman—faithful, resourceful, but afraid of the demons that dog her soul—plots her escape from a violent marriage in this riveting and propulsive novel of historical suspense from the #1
New York Times
bestselling author of
The Flight Attendant
.
Why try the audio?
This audiobook will be read by a full cast including narrator greats such as Cassandra Campbell, Julia Whalen, Rebecca Lowman, Kirby Heymore, and more!