Awards & Recognition
Listen to the March 2021 LibraryReads List on Audio!
This month's LibraryReads on audio will enable you to revisit fantasy worlds, dive back into the world of the Ferriday ancestry, and fall in love with more hilarious characters. These titles are sure to drive your TBR pile! See the full list of March 2021 LibraryReads picks here.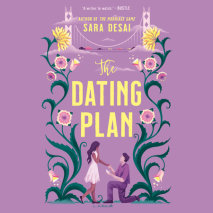 Even with a step-by-step plan, these fake fiancés might accidentally fall for each other in this hilarious, heartfelt romantic comedy from the author of The Marriage Game.

Why try the audio? "Nankani always delivers a frothy confection with energetic, entertaining aplomb."—Booklist audio review of The Marriage Game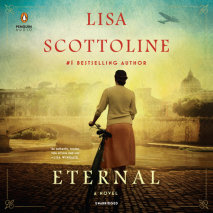 #1 bestselling author Lisa Scottoline offers a sweeping and shattering epic of historical fiction fueled by shocking true events, the tale of a love triangle that unfolds in the heart of Rome. . . in the creeping shadow of fascism.

Why try the audio? These Audie Award-winning narrators will bring Lisa Scottoline's breakout historical fiction novel to life.
HALL OF FAME: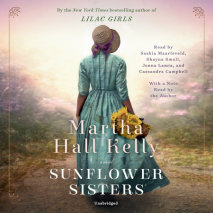 Martha Hall Kelly's million-copy bestseller
Lilac Girls
introduced readers to Caroline Ferriday. Now, in
Sunflower Sisters
, Kelly tells the story of Ferriday's ancestor Georgeanna Woolsey, a Union nurse during the Civil War whose calling leads her to cross paths with Jemma, a young enslaved girl who is sold off and conscripted into the army, and Anne-May Wilson, a Southern plantation mistress whose husband enlists.
Why try the audio? Similar to Martha Hall Kelly's previous novels which AudioFile noted as "flawless, passionate narrations", this audiobook will also be narrated by a cast of outstanding female narrators.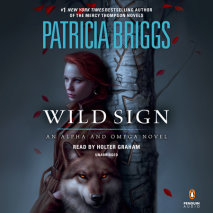 Mated werewolves Charles Cornick and Anna Latham must discover what could make an entire community disappear—before it's too late—in this thrilling entry in the #1
New York Times
bestselling Alpha and Omega series.
Why try the audio? Holter Graham also narrated Brigg's novel, BURN BRIGHT, and was noted by AudioFile that he "keeps numerous werewolf and fae characters distinct with different voices and several different accents."