Awards & Recognition, Collection Development
Listen to the List: Do you offer these August New York Times audio bestsellers?
Summer always seems shorter than we'd like—but with no shortage of standout new releases, we bet your patrons' to-be-read lists (and your own!) are longer than ever. Help your busy book-lovers fit in more reading time with these bestselling audiobooks.
Have you heard? Audiobooks are now featured in the New York Times Bestseller Lists! First introduced in March 2018, this monthly audiobook bestseller list features the top 15 fiction and top 15 non-fiction titles, based on sales from the previous month. The lists, which combine digital and physical audio sales, are the perfect way to check in on what's popular, see great titles you may have missed, and find new listening recommendations for your patrons. We suggest placing the audio next to the hardcovers in your bestseller section, or placing them near the circulation desk for hand-selling. We'll be sharing our bestselling picks here on the blog each month. August's #1 audio bestseller on the fiction list is SOMETHING IN THE WATER written and read by Catherine Steadman!
#1 Fiction Bestseller

#5 Fiction Bestseller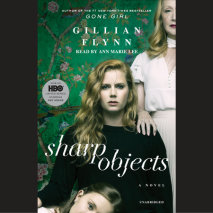 Fans intrigued by the HBO mini series or those who have already read the book can experience Gillian Flynn's Gothic horror tale anew with the audio. "[Ann Marie] Lee's delivery builds tension with chilling undertones."—AudioFile
#6 Fiction Bestseller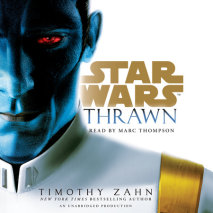 Anyone who has not yet experienced the brilliance of Marc Thompson's Star Wars vocal talents, not to mention the sound effects that are part of every audio production, will be blown away by this listen. "Narrator Marc Thompson performs marvelously as all personae. His dialog and the sound effects bring listeners right into the Star Wars universe."—Library Journal, starred review
#11 Fiction Bestseller

#12 Fiction Bestseller

#3 Non-Fiction Bestseller
#5 Non-Fiction Bestseller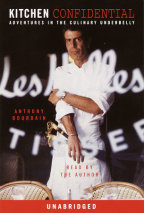 Fans will want to hear this culinary classic read by the late Anthony Bourdain.
#6 Non-Fiction Bestseller

#7 Non-Fiction Bestseller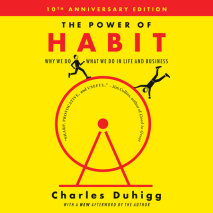 A longtime non-fiction favorite, the audio is perfect to use as a refresher on how to change your habits or for those trying Charles Duhigg's accessible writing for the first time. "Mike Chamberlain offers a warm, steady narration, packed with inquisitiveness and enthusiasm. His delivery of the supporting case studies from contemporary business and modern history brings the complexity of the topic to life and keeps listeners engaged."—AudioFile
#8 Non-Fiction Bestseller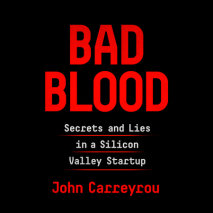 "Will Damron is the perfect choice as narrator. His precisely articulated style makes the entire effort sound as if it is a cloak-and-dagger spy novel."—AudioFile
#12 Non-Fiction Bestseller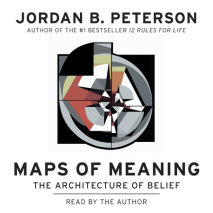 Originally published in hardcover in 1999, but never-before-published on audio, this new recording is read by the author. Hear more from the author in his
This is the Author podcast
about his experience recording the audiobook.