Awards & Recognition
Listen to the July 2021 LibraryReads List on Audio!
This month's LibraryReads on audio are full of hall of fame favorites, returning narrators, and a mix of charming yet chilling listens. These titles are sure to drive your TBR pile! See the full list of July 2021 LibraryReads picks here.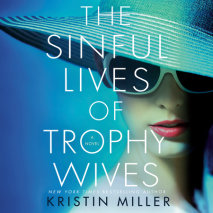 Meet the trophy wives of Presidio Terrace, San Francisco's most exclusive—and most deadly—neighborhood in this shrewd, darkly compelling novel from the New York Times bestselling author of In Her Shadow.

Why try the audio?
In a recent Booklist starred review, THE SINFUL LIVES OF TROPHY WIVES is "told from several perspectives, this dark, suspenseful novel leaves the reader guessing to the very end" and we cannot wait to see this story come to life via audio.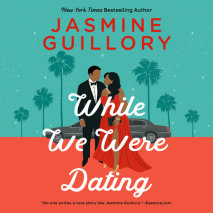 Two people realize that it's no longer an act when they veer off-script in this sizzling romantic comedy by New York Times bestselling author Jasmine Guillory.

Why try the audio?
Janina Edwards returns to voice Jasmine Guillory's next sizzling romantic comedy. In her previous narration of
ROYAL HOLDIAY
, Edwards won an
AudioFile
Earphones Award as her "genuine narration of this steamy yet charming romance will hook listeners to the end."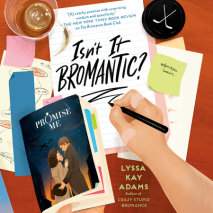 With his passion for romance novels, it was only a matter of time before Vlad wrote one.

Why try the audio?
Andrew Eiden returns to narrate the fourth installment of the Bromance Book Club series and has won several AudioFile Earphone Awards for his ability to "add depth and resonance to a surprisingly deep love story."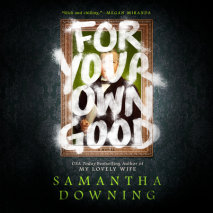 USA Today bestselling author Samantha Downing is back with her latest sneaky thriller set at a prestigious private school—complete with interfering parents, overeager students, and one teacher who just wants to teach them all a lesson. . .

Why try the audio?
Seasoned narrator David Pittu returns to voice Samantha Downing's next sneaky thriller. In A LOVELY WIFE, "Pittu's performance authentically mirrors the way people talk to themselves and matches tempo, volume, and tone to the husband's varied personas, which range from loving family man to lady-killer (literally)." (AudioFile)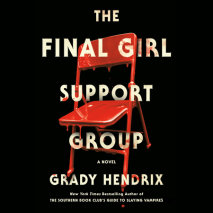 In horror movies, the final girls are the ones left standing when the credits roll. They made it through the worst night of their lives…but what happens after?

Why try the audio?
Grady Hendrix returns with a "fast-paced, and darkly humorous novel that reads like a sequel to a spooky '80s horror flick."(Booklist) This audiobook is sure to provide a similar chilling and thrilling experience including jump scares and all!