Awards & Recognition, Collection Development
Listen to the January 2022 LibraryReads on Audio!
January's LibraryReads on audio feature a #1 pick, heartfelt rom-coms, and two Hall of Fame favorites—titles that are sure to drive your TBR pile! See the full list of January 2022 LibraryReads picks here.
#1 PICK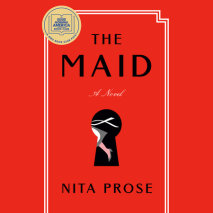 A charmingly eccentric hotel maid discovers a guest murdered in his bed. Solving the mystery will turn her once orderly world upside down in this utterly original debut. A
Clue
-like, locked-room mystery and a heartwarming journey of the spirit, THE MAID explores what it means to be the same as everyone else and yet entirely different—and reveals that all mysteries can be solved through connection to the human heart.
Audio alert: Actress Lauren Ambrose (Six Feet Under, Servant, Can't Hardly Wait) lends her voice to this unforgettable character!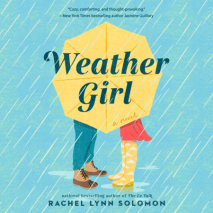 A TV meteorologist and a sports reporter scheme to reunite their divorced bosses with unforecasted results in this electrifying romance from the author of
The Ex Talk
.
Audio alert: Booklist selected The Ex Talk as an Editors' Choice Adult Audio for 2021! Fans will be eagerly awaiting this new listen from Solomon.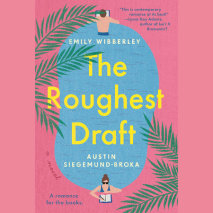 They were cowriting literary darlings until they hit a plot hole that turned their lives upside down.
Three years ago, Katrina Freeling and Nathan Van Huysen were the brightest literary stars on the horizon, their cowritten book topping bestseller lists. But on the heels of their greatest success, they ended their partnership on bad terms, for reasons neither would divulge to the public. They haven't spoken since, and never planned to, except they have one final book due on contract.
Audio alert: Two narrators portraying this love-hate relationship makes the listening experience even more entertaining!
HALL OF FAME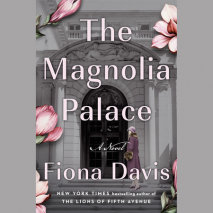 Fiona Davis,
New York Times
bestselling author of
The Lions of Fifth Avenue
, returns with a tantalizing novel about the secrets, betrayal, and murder within one of New York City's most impressive Gilded Age mansions.
Audio alert: What better way to visit the past than to have an acclaimed audiobook narrator as your NYC tour guide? Karissa Vacker is no stranger to historical fiction favorites, from the recent The Light of Luna Park to the beloved Lost Roses.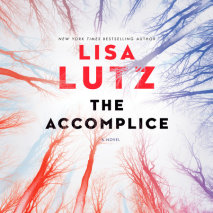 Everyone has the same questions about best friends Owen and Luna: What binds them together so tightly? Why weren't they ever a couple? And why do people around them keep turning up dead? In this riveting novel from the
New York Times
bestselling author of
The Passenger
, every answer raises a new, more chilling question.
Audio Alert: Lisa Flanagan was a reader on Lutz's previous LibraryReads pick, The Swallows.