Awards & Recognition
Listen to the April 2021 LibraryReads List on Audio!
This month's LibraryReads on audio will leave you laughing-out-loud, falling head over heels in love, and hiding under your covers. These titles are sure to drive your TBR pile! See the full list of April 2021 LibraryReads picks here.

TOP PICK: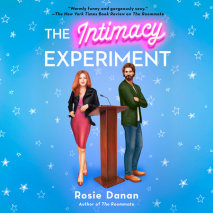 Naomi and Ethan will test the boundaries of love in this provocative romance from the author of the ground-breaking debut, The Roommate.


Why try the audio?
Booklist
quoted Danan's last novel, THE ROOMMATE, "with humor and style reminiscent of Christie Craig or Susan Elizabeth Phillips, newcomer Danan is definitely an author to keep tabs on." This next novel will sure to be a fun and romantic listen!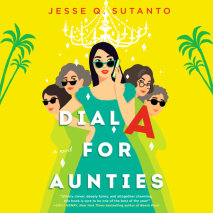 What happens when you mix 1 (accidental) murder with 2 thousand wedding guests, and then toss in a possible curse on 3 generations of an immigrant Chinese-Indonesian family?
You get 4 meddling Asian aunties coming to the rescue!

Why try the audio?
This hilariously quirky, laugh-out-loud novel is sure to be a hoot on audio that will leave the listener immediately immersed.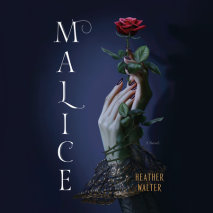 A princess isn't supposed to fall for an evil sorceress. But in this "bewitching and fascinating" (Tamora Pierce) retelling of "Sleeping Beauty," true love is more than a simple fairy tale.

Why try the audio?
This audio fairytale retelling full of magical, spellbinding adventures will have the the listener hanging on to every word.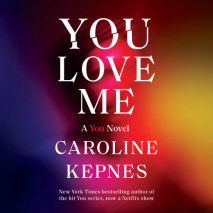 The highly anticipated new thriller in Caroline Kepnes's hit You series, now a blockbuster Netflix show—a compulsively readable trip into the deviant mind of the uniquely antisocial, savvy bookseller . . . Joe Goldberg.

Why try the audio?
Santino Fontana, multi Audie Award and Earphones Award winning narrator, is back to narrate Kepnes third installment of the You series. His "spot-on pacing builds suspense and maximizes the excitement"(AudioFile) which is sure to make for another thrilling listening experience.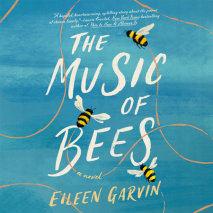 A heartwarming debut novel for readers of Eleanor Oliphant Is Completely Fine, following three lonely strangers in a rural Oregon town, each working through grief and life's curveballs, who are brought together by happenstance on a local honeybee farm where they find surprising friendship, healing—and maybe even a second chance—just when they least expect it.

Why try the audio?
Seasoned audiobook narrator, Thérèse Plummer will bring life to this heartwarming debut through by "insert[ing] personality into the voices of the many characters, engaging the listener as she navigates the miles and years contained in this complex story."
HALL OF FAME: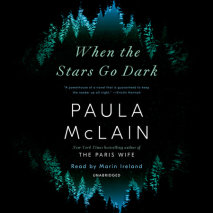 From the New York Times bestselling author of The Paris Wife comes an atmospheric novel of intertwined destinies and heart-wrenching suspense: A detective hiding away from the world. A series of disappearances that reach into her past. Can solving them help her heal?

Why try the audio?
Tony nominated actress and multi-AudioFile Award winner, Marin Ireland, will be narrating Paula McLain's debut thriller. In her interview with AudioFile, Marin "says audiobooks are an extension of her interest in storytelling as an actress and her fascination with words and language." We are excited to see what Ireland brings to the table for this upcoming audiobook!