Awards & Recognition
LibraryReads Make Great Listens September 2020
FALL into autumn with some of this seasons biggest fall books! This month's LibraryReads on audio are so full of love, lust, fantasy, and meaningful fiction that you won't ever want to press pause! See the full list of September 2020 LibraryReads picks here.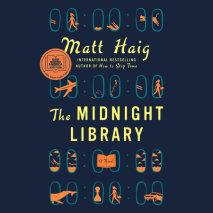 'Between life and death there is a library, and within that library, the shelves go on forever. Every book provides a chance to try another life you could have lived. To see how things would be if you had made other choices… Would you have done anything different, if you had the chance to undo your regrets?'
A dazzling audiobook about all the choices that go into a life well lived, from the internationally bestselling author of Reasons to Stay Alive and How To Stop Time.
THE MIDNIGHT LIBRARY
will be narrated by Academy Award-nominated actress,
Carey Mulligan
, who also narrated Haig's children's title,
The Girl Who Saved Christmas
.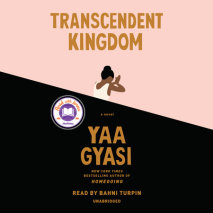 Yaa Gyasi's stunning follow-up to her acclaimed national bestseller Homegoing is a powerful, raw, intimate, deeply layered novel about a Ghanaian family in Alabama.
"With deft agility and undeniable artistry, Gyasi's latest is an eloquent examination of resilient survival."—Booklist

TRANSCENDENT KINGDOM
will be read by two-time Odyssey Award-winner,
Bahni Turpin
!
Audio praise for Homegoing:
"Enhancing Gyasi's magnificent epic, narrator Dominic Hoffman shines across continents, oceans, and generations and makes this a must-have for all collections."—Library Journal, starred review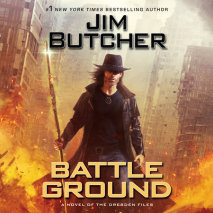 Things are about to get serious for Harry Dresden, Chicago's only professional wizard, in the next entry in the #1 New York Times bestselling Dresden Files.

James Marsters
, most famously known as Spike from
Buffy the Vampire Slayer
, returns to narrate
BATTLE GROUND
.
Previous audio praise for James Marsters:
"Butcher's long-running Dresden Files series has a champion in Marsters; he has narrated all the audiobooks. His familiarity allows him to slip seamlessly into Dresden's shoes and spin a magical aural web, which even new listeners will become caught up in."—AudioFile Earphones Award Winner (Working for Big Foot)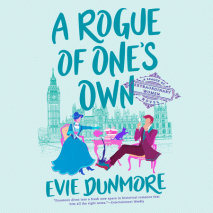 A lady must have money and an army of her own if she is to win a revolution—but first, she must pit her wits against the wiles of an irresistible rogue bent on wrecking her plans . . . and her heart.

Previous audio praise for Elizabeth Jasicki:
"Narrator Elizabeth Jasicki depicts a romance between a suffragist at Oxford and a powerful duke that shows why the political is always personal. . . Jasicki does a wonderful job portraying Annabelle's constant frustration with the various limitations and restrictions placed on her by society."—
AudioFile
review (
Bringing Down the Duke
)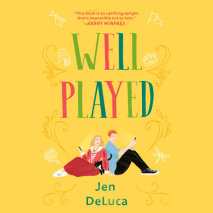 Another laugh-out-loud romantic comedy featuring kilted musicians, Renaissance Faire tavern wenches, and an unlikely love story.

Previous audio praise for Brittany Pressley:
"Brittany Pressley brings humor and tenderness to this story about family, finding love, and playing pirate. . . Pressley is a dynamic performer who brings out Emily's increasing ease as she gets to know the people of her niece's small town and finds her place among them."—
AudioFile
Earphones Award Winner (
Well Met
)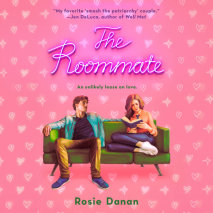 House Rules:
Do your own dishes
Knock before entering the bathroom
Never look up your roommate online
Two narrators bring this delightful romantic comedy to life!
HALL OF FAME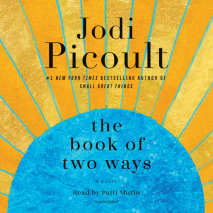 From the #1 New York Times bestselling author of Small Great Things and A Spark of Light comes a riveting novel about the choices that alter the course of our lives. Everything changes in a single moment for Dawn Edelstein. She's on a plane when the flight attendant makes an announcement: Prepare for a crash landing.

Patti Murin,
Frozen
on Broadway's original Anna, narrates the audiobook. Check out Jodi Picoult's narrator announcement on Twitter
here
! In her own words, Murin is "a force!"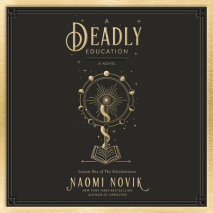 From the
New York Times
bestselling author of
Uprooted
and
Spinning Silver
comes the story of an unwilling dark sorceress who is destined to rewrite the rules of magic.
Previous audio praise for Novik:
"Julia Emelin's expressive voice and multiaccented narration perfectly capture the novel's large cast of characters and Eastern European setting. Highly recommended."—Library Journal, starred review (Uprooted)