Collection Development
Recommend more audiobooks in 2019. Check out our spring and summer staff picks.
Audiobooks are more popular than ever. Meet the demand at your library with these eleven staff picks! Whether patrons need to find the perfect book club read (and actually finish it before the meeting!), are looking to tidy up, work out, or simply sit and relax, these audiobooks are the ticket to take patrons from spring cleaning to summer beach lounging. Want to hear more? Be sure to sign up for our newsletters for behind-the-mic features and narrator news. Happy listening!
On Sale April 23rd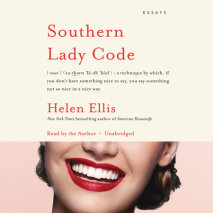 The bestselling author of
American Housewife
is back with a fiercely funny collection of essays on marriage and manners, thank-you notes and three-ways, ghosts, gunshots, gynecology, and the Calgon-scented, onion-dipped, monogrammed art of living as a Southern Lady. And this time, Helen Ellis is getting behind the mic herself! Although, if you missed her first time behind the mic for this
laugh-out-loud ode to libraries
, we highly recommend checking it out!
On Sale April 23rd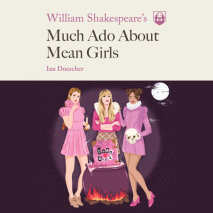 Power struggles. Bitter rivalries. Jealousy. Betrayals. Star-crossed lovers. When you consider all these plot points, it's pretty surprising William Shakespeare
didn't
write
Mean Girls
. But now fans can treat themselves to the epic drama—and heroic hilarity—of the classic teen comedy rendered with the wit, flair, and iambic pentameter of the Bard. Expect nothing but
so fetch
audio perfection—like the absolutely brilliant
William Shakespeare's Star Wars audio productions
.
On Sale April 30th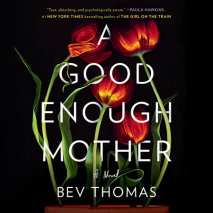 A heart-stopping mother's story of love and loss, and a riveting drama that lets us inside the secret world of therapist and patient. Ruth Hartland is the director of a trauma unit, a psychotherapist with years of experience, wise and respected by her peers. But professional skill is no guard against private grief. The mother of grown twins, she is haunted by the fact that her beautiful, difficult, fragile son Tom, a boy who never "fit in," disappeared a year and a half earlier. She cannot give up hope of finding him, but feels she is living a kind of half-life, waiting for him to return. Enter a new patient, Dan—unstable and traumatized—who looks exactly like her missing son.
On Sale May 7th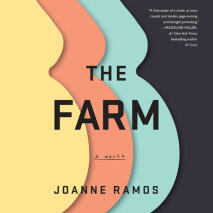 Nestled in New York's Hudson Valley is a luxury retreat boasting every amenity: organic meals, personal fitness trainers, daily massages—and all of it for free. In fact, you're paid big money to stay here—more than you've ever dreamed of. The catch? For nine months, you cannot leave the grounds, your movements are monitored, and you are cut off from your former life while you dedicate yourself to the task of producing the perfect baby. For someone else. A sure-fire book club listen that's gripping, provocative, and heartbreaking, THE FARM pushes to the extremes our thinking on motherhood, money, and merit and raises crucial questions about the trade-offs women will make to fortify their futures and the futures of those they love.

On Sale May 21st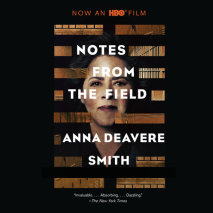 NOTES FROM THE FIELD—originally performed as a one-person play and now an HBO film—portrays a host of real-life figures who have witnessed, experienced, and fought the system that pushes students of color out of the classroom and into prisons. In this unique audio production, which will include music, the Tony- and Pulitzer-nominated playwright, actress, and activist brings her acclaimed work to life in a new way.
On Sale June 4th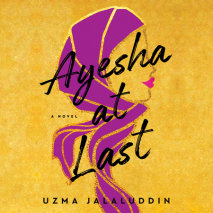 A modern-day Muslim
Pride and Prejudice
for a new generation of love. Ayesha Shamsi has a lot going on. Her dreams of being a poet have been set aside for a teaching job so she can pay off her debts to her wealthy uncle. She lives with her boisterous Muslim family and is always being reminded that her flighty younger cousin, Hafsa, is close to rejecting her one hundredth marriage proposal. Though Ayesha is lonely, she doesn't want an arranged marriage. Then she meets Khalid…This delightful book is already a beloved galley chat favorite and will be a perfect summer listen. Fans of this title should also check out
Unmarriagable
written and read by Soniah Kamal.
On Sale June 4th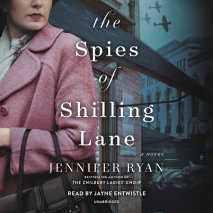 From the bestselling author of RUSA Listen List Pick,
The Chilbury Ladies' Choir
, comes a thrilling new WWII story about a village busybody—the mighty Mrs. Braithwaite—who resolves to find, and then rescue, her missing daughter. Listeners will be charmed by the unforgettable Mrs. Braithwaite and her plucky, ruthless optimism, and find in THE SPIES OF SHILLING LANE a novel with surprising twists and turns, quiet humor, and a poignant examination of mothers and daughters and the secrets we keep.
On Sale June 11th

What if someone could rewrite your entire life? "My son has been erased." Those are the last words the woman tells Barry Sutton, before she leaps from the Manhattan rooftop. In this eagerly awaited follow-up to
Dark Matter
, Recursion is a riveting mix of relentless thriller and intricate science fiction puzzle box; a deeply felt exploration of the flashbulb moments that define us—and who we are without them. Just try and press pause.
On Sale June 25th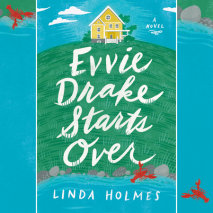 From the host of NPR's Pop Culture Happy Hour podcast, and read by award-winning narrator Whelan, this heartfelt debut about the unlikely relationship between a young woman who's lost her husband and a major league pitcher who's lost his game will charm patrons in need of a joyful and romantic listen.
On Sale July 16th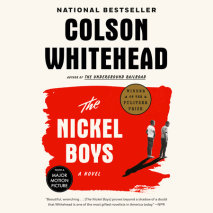 In this bravura follow-up to the Pulitzer Prize, and National Book Award-winning #1
New York Times
bestseller
The Underground Railroad
(which was also a RUSA Listen List Pick, read by Bahni Turpin), Colson Whitehead brilliantly dramatizes another strand of American history through the story of two boys sentenced to a hellish reform school in Jim Crow-era Florida. Stay tuned for narrator news.
On Sale July 16th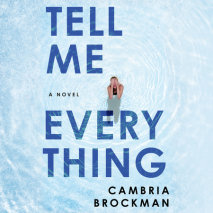 A murder at an elite New England college tears apart a group of friends— one of whom is playing a dangerous game—in this electrifying debut in the tradition of
In a Dark, Dark Wood
and
The Couple Next Door
. In a mesmerizing listen that peels back the innumerable layers of a seductive protagonist, debut author Cambria Brockman brings to life an entrancing story of friendship, heartbreak, and betrayal.
For more listener advisory suggestions, check out this list of LibraryReads on audio!