In the Studio, Video
Kristen Bell crafted her own t-shirt before recording her audiobook at home
On June 2nd, we will all find out why THE WORLD NEEDS MORE PURPLE PEOPLE! The perfect feel-good listen that families and kids need right now, Kristen Bell's children's book, co-written with her friend Benjamin Hart, is a must for your audio download collections. And it's read by beloved actress and activist, and now author, Kristen Bell herself! Check out her at-home audiobook recording attire below, as well as a video where she tells you more about why THE WORLD NEEDS MORE PURPLE PEOPLE!
Learn more about THE WORLD NEEDS MORE PURPLE PEOPLE here: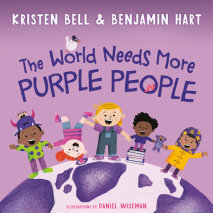 #1 New York Times bestseller! Actress, producer, and parent Kristen Bell (The Good Place, Veronica Mars, Frozen) and creative director and parent Benjamin Hart have a new challenge for you and your kids: become a purple person by embracing what makes YOU special while finding common ground with those around you.
Fans of Kristen Bell and Veronica Mars will also love revisiting Bell's narration of The Thousand Dollar Tan Line.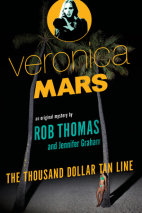 From Rob Thomas, the creator of the television series and movie phenomenon Veronica Mars, comes the first book in a thrilling mystery series that picks up where the feature film left off.  Ten years after graduating from high school in Neptune, California, Veronica Mars is back in the land of sun, sand, crime, and corruption.