Collection Development, Hear Diversity
Kick Off Pride Month with Audiobooks
Happy Pride Month! Representation in stories for all ages can help spread compassion, teach understanding, and promote diversity.Take a listen to these heartwarming tales about self-discovery, then check out the entire collection of LGBTQIA+ audiobooks for kids and teens. Make sure these titles are on your shelves so your young patrons can LISTEN PROUD all summer long!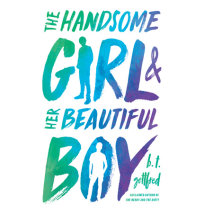 Everyone assumes that Zee is a lesbian. Her classmates, her gym buddies, even her so-called best friend. Even Zee is starting to wonder. Could they be onto something? Everyone assumes that Art is gay. They take one look at his nice clothes and his pretty face and think: well, obviously. But there's more to Zee and Art than anyone realizes. What develops is a powerful connection between two people who are beautiful in all the ways they've been told are strange. As they explore their own complex relationships to gender, sexuality, and identity, they fall for the complexities they find in each other.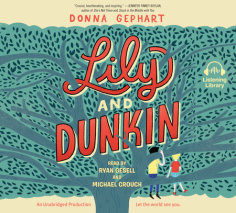 Lily Jo McGrother, born Timothy McGrother, is a girl. But being a girl is not so easy when you look like a boy. Especially when you're in the eighth grade. Dunkin Dorfman, birth name Norbert Dorfman, is dealing with bipolar disorder and has just moved from the New Jersey town he's called home for the past thirteen years. One summer morning, Lily Jo McGrother meets Dunkin Dorfman, and their lives forever change.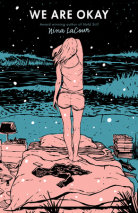 Marin hasn't spoken to anyone from her old life since the day she left everything behind. No one knows the truth about those final weeks. Not even her best friend Mabel. But even thousands of miles away from the California coast, at college in New York, Marin still feels the pull of the life and tragedy she's tried to outrun. Now, months later, alone in an emptied dorm for winter break, Marin waits. Mabel is coming to visit and Marin will be forced to face everything that's been left unsaid and finally confront the loneliness that has made a home in her heart.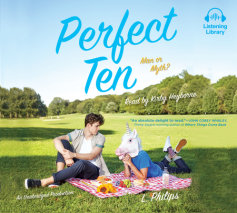 It's been two years since Sam broke up with the only other eligible gay guy in his high school, so to say he's been going through a romantic drought is the understatement of the decade. When Meg, his ex-Catholic-turned-Wiccan best friend, suggests performing a love spell, Sam is just desperate enough to try. Enter three seemingly perfect guys, all in pursuit of Sam. There's Gus, the suave French exchange student; Jamie, the sweet and shy artist; and Travis, the guitar-playing tattooed enigma. Even Sam's ex-boyfriend, Landon, might want another chance. But does a Perfect Ten even exist?