Awards & Recognition, Collection Development
Audiobook Alert! June LibraryReads Make Great Listens so check those holds!
June is Audiobook Month! And you can't go wrong recommending these LibraryReads on audio. From a thrilling Hall of Fame summer listen, to rom-coms that will delight as read by award-winning and fan-favorite narrators (including a reunion of reader Julia Whelan with author Linda Holmes!)—these listens will keep patrons engaged long after Audiobook Month is over. Share how you plan to celebrate June is Audiobook Month at your library by tweeting @PRHLibrary with #loveaudiobooks. Happy listening! To view the full list of this month's LibraryReads picks, click here.
June LibraryReads on Audiobook from BOT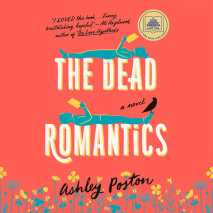 LibraryReads review:
"What would you do if your editor demands that you deliver a finished romance novel tomorrow, but you think romance is dead? And what if he turns up as a ghost on your doorstep the next day? An unputdownable romance that is also about family and death, reconciliation and creativity, stress and the supernatural. For fans of
The Love Hypothesis
and
Go Hex Yourself
."
Why try the audio? Narrator Eileen Stevens is an multi-AudioFile Earphones Award Winner who has expertly read a mix of genres on audio including YA favorites Dumplin' and Wilder Girls. Booklist called Stevens's "emotional performance" of The Lady's Handbook for Her Mysterious Illness "a triumph."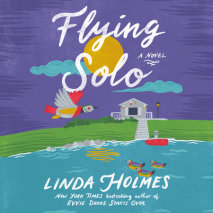 LibraryReads review:
"Laurie faces a crossroads. She has just canceled a seemingly perfect wedding and flown across the country to deal with a beloved aunt's estate. Among her aunt's things, she finds a wooden duck decoy that sends her on a journey to discover its origins, and in the process, herself. A terrific follow up to
Evvie Drake Starts Over
and great for fans of
The Two Lives of Lydia Bird
."
More praise for FLYING SOLO: "Readers will love spending time with Laurie and her friends."—Booklist, starred review
Audio praise for Evvie Drake Starts Over also narrated by Julia Whelan:
"Just in time for summer, this audiobook puts a new twist on an unconventional romance…Julia Whelan's performance of both lead characters is lively and bright, filled with appropriate humor and pathos. The pacing of the audiobook is engaging and relaxed…An ideal summer listen."—AudioFile
"Whelan shines while depicting the nuances of women in conversation."—Booklist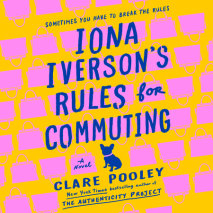 LibraryReads review:
"Iona is a bold woman of a certain age who navigates life without hesitation. When she breaks one of her rules, and speaks with her fellow train passengers, it leads to all sorts of wonderful connections. Iona strives to fix the lives of others, never suspecting that she might be the one in need of friendship, support, and advice. For fans of
Oona Out of Order
and
Anxious People
."
More praise for IONA IVERSON'S RULES FOR COMMUTING:
"Pooley's second novel, following The Authenticity Project, is another joyous tale about serendipitous friendship and seizing each day with vigor. The epitome of a feel-good book that is also laugh-out-loud hilarious…A not-to-be-missed read in the mode of Gail Honeyman's Eleanor Oliphant Is Completely Fine."—Booklist, starred review (They also recommend for YA readers!)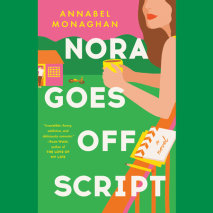 LibraryReads review:
"Nora Hamilton is a TV writer who pens a script based on her disaster of a broken marriage. Next thing she knows, a film crew arrives at her country home with two famous actors in tow. What follows is one of the funniest, heartbreaking-ist and most endearing stories you will read. For fans of
Jasmine Guillory
and
Emily Henry
."
More praise for NORA GOES OFF SCRIPT:
"Readers will connect with the warmth and humor of this relationship-fiction gem."—Booklist, starred review
Why try the audio? Hillary Huber is one of the most beloved narrators in the business who has recorded over 500 audiobooks spanning many genres. She is a multiple Audie Awards finalist, multiple Earphones Award winner, and Voice Arts Awards winner.
LibraryReads Hall of Fame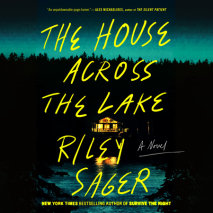 LibraryReads review:
"An alcoholic starlet's husband dies at the family lake house. She returns and meets her new neighbors: a famous model, who almost drowned in the lake, and her rich techie husband. But do they have as great a marriage as it seems? To say anymore would be giving too much of the fun away. A must-read thriller for those who liked
Getaway
and
The Return
."
Previous audio praise for Riley Sager: "This one is perfect for a long car ride or sitting around a flickering campfire."—Booklist, starred audio review (The Last Time I Lied)