Awards & Recognition, Collection Development, Featured Titles
June 2019 New York Times Audio Bestsellers
The New York Times Audio bestsellers are here! We're thrilled to share that we have thirteen audiobooks on the fiction and non-fiction lists combined.
Make sure you have these in-demand titles in your audio collection so patrons can start listening today. Check out the list:
AUDIO FICTION
#1 Fiction Bestseller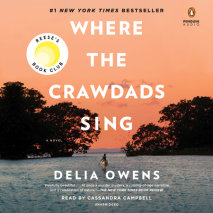 A Reese Witherspoon x Hello Sunshine Book Club Pick and breakout #1 bestseller for multiple weeks in a row,
Where the Crawdads Sing
is an audiobook you must-have for your collection.
"[Narrator Cassandra] Campbell's accents give the mix of classes and regions in the story the same realistic detail Owens provides for the marsh….Prepare to be enchanted and haunted."—AudioFile Earphones Award
#2 Fiction Bestseller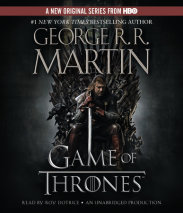 The first audiobook in the epic fantasy series that became the acclaimed HBO show and cultural phenomenon
Game of Thrones.
"Roy Dotrice has a gruff voice and style that is right at home in this harsh environment. He gives voice to a broad cast of characters with great range."—AudioFile

#4 Fiction Bestseller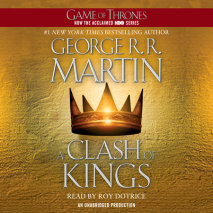 The audiobook behind the second season of the acclaimed HBO show
Game of Thrones.
"Dotrice's range of vocal tones, from gravelly and commanding to silkenly dangerous, creates a mood of insistence that holds the listener captive throughout the epic story."—AudioFile Earphones Award

#6 Fiction Bestseller

#7 Fiction Bestseller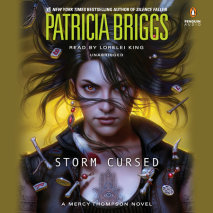 In this powerful entry in the #1 New York Times bestselling series, Mercy Thompson must face a deadly enemy to defend all she loves…
"Patricia Briggs never fails to deliver an exciting, magic and fable filled suspense story."—Erin Watt, #1 New York Times bestselling author of The Royals series

#12 Fiction Bestseller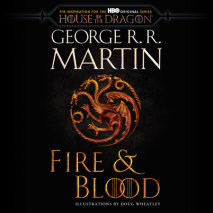 With all the fire and fury fans have come to expect from internationally bestselling author George R. R. Martin, this is the first volume of the definitive two-part history of the Targaryens in Westeros.
"Few fantasy narrators deliver the high-caliber skill of Simon Vance. He consistently provides an immersive and dynamic character experience that makes it easy for listeners to forget they're listening to just one performer."—AudioFile

#13 Fiction Bestseller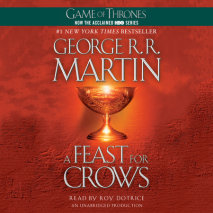 The audiobook behind the fourth season of the acclaimed HBO series
Game of Thrones
.
"Audiobooks are the fastest-growing segment of the publishing industry, and the masterpiece of the form to date may well be Roy Dotrice's reading of George R. R. Martin's epic fantasy series."—New York Times

#14 Fiction Bestseller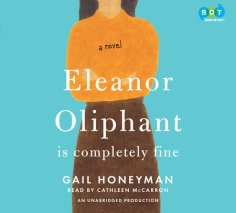 A
New York Times
Bestseller and Reese Witherspoon Book Club Pick. "Beautifully written and incredibly funny,
Eleanor Oliphant Is Completely Fine
is about the importance of friendship and human connection. I fell in love with Eleanor, an eccentric and regimented loner whose life beautifully unfolds after a chance encounter with a stranger; I think you will fall in love, too!" —Reese Witherspoon
"Narrator Cathleen McCarron's articulated British accent and studied pacing lend weight to Eleanor's apparent alienation from the world–and her immediate charm to listeners."—AudioFile Earphones Award
#1 Non-Fiction Bestseller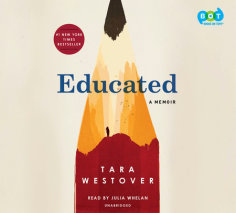 An unforgettable memoir about a young girl who, kept out of school, leaves her survivalist family and goes on to earn a PhD from Cambridge University.
Educated
is a brilliant audio recommendation for many patrons.
"Narrator Julia Whelan's performance is outstanding."—AudioFile Earphones Award

#2 Non-Fiction Bestseller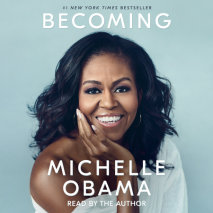 An intimate, powerful, and inspiring memoir written and read by the former First Lady of the United States. An absolutely singular audiobook that is topping bestseller lists around the world.
"Her signature quiet confidence comes through every word as she narrates her story."—AudioFile, Earphones Award

#8 Non-Fiction Bestseller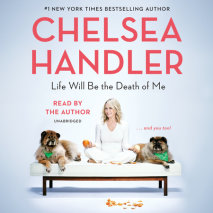 The funny, sad, super-honest, all-true story of Chelsea Handler's year of self-discovery is narrated by the author which makes this a must-listen for patrons.
"Comedian Chelsea Handler has written about intimate topics like one-night stands, but her first memoir, Life Will Be the Death of Me: … and you too! is her most revelatory yet."—USA Today

#12 Non-Fiction Bestseller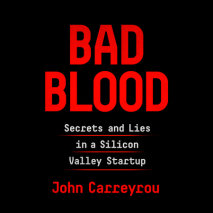 The full inside story of the breathtaking rise and shocking collapse of Theranos, the one-time multibillion-dollar biotech startup founded by Elizabeth Holmes—now the subject of the HBO documentary
The Inventor
.
"Will Damron is the perfect choice as narrator. His precisely articulated style makes the entire effort sound as if it is a cloak-and-dagger spy novel."—AudioFile

#13 Non-Fiction Bestseller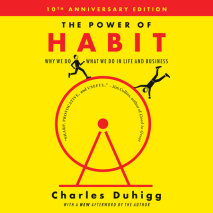 A longtime non-fiction favorite, the audio edition of
The Power of Habit
is an essential audiobook for your collection.
"Mike Chamberlain offers a warm, steady narration, packed with inquisitiveness and enthusiasm. His delivery of the supporting case studies from contemporary business and modern history brings the complexity of the topic to life and keeps listeners engaged."—AudioFile
To see all of our New York Times bestsellers, browse our collection!