Jumpstart Summer Reading with Audiobooks
From the American Southwest all the way to another place in time, audiobooks take us on incredible adventures.Kick off summer vacation and make required reading fun at the same time with these stories, then ask your patrons about the best trip an audiobook has taken them on!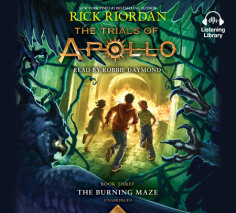 The formerly glorious god Apollo, cast down to earth in punishment by Zeus, is now an awkward mortal teenager named Lester Papadopoulos. In order to regain his place on Mount Olympus, Lester must restore five Oracles that have gone dark. But he has to achieve this impossible task without having any godly powers and while being duty-bound to a confounding young daughter of Demeter named Meg. With the help of some demigod friends, Lester managed to survive his first two trials and now Lester and Meg must go through the Labyrinth to find the third emperor–and an Oracle who speaks in word puzzles–somewhere in the American Southwest.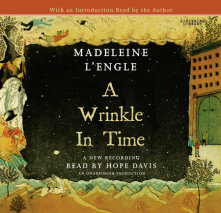 Meg Murray, her little brother Charles Wallace, and their mother are having a midnight snack on a dark and stormy night when an unearthly stranger appears at their door. He claims to have been blown off course, and goes on to tell them that there is such a thing as a "tesseract," which, if you didn't know, is a wrinkle in time. Meg's father had been experimenting with time-travel when he suddenly disappeared. Will Meg, Charles Wallace, and their friend Calvin outwit the forces of evil as they search through space for their father?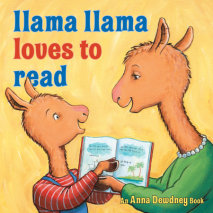 Anna Dewdney's beloved Llama Llama is growing up and learning to read! Throughout the school day, the teacher helps Llama Llama and the other children practice their letters, shows word cards, reads stories, and brings them to the library where they can all choose a favorite book. By the end of the day, Llama Llama is recognizing words and can't wait to show Mama Llama that he's becoming a reader!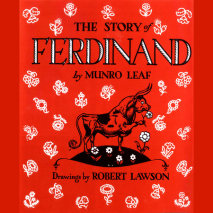 A true classic with a timeless message, The Story of Ferdinand has enchanted readers since it was first published in 1936. All the other bulls would run and jump and butt their heads together. But Ferdinand would rather sit and smell the flowers. And he does just that, until the day a bumblebee and some men from the Madrid bullfights give gentle Ferdinand a chance to be the most ferocious star of the corrida—and the most unexpected comic hero.