Collection Development
July 2019 New York Times Audio Bestsellers
It's that time again! The New York Times Audio bestsellers are here, and BOT is continuing our summer hot streak with 12 bestselling audiobooks on the list! Make sure you have these titles in your audio collection so patrons can start listening today!
#1 Fiction Bestseller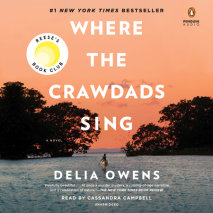 A Reese Witherspoon x Hello Sunshine Book Club Pick and breakout #1 bestseller for multiple weeks in a row,
Where the Crawdads Sing
is a must-have audiobook for your collection.
"[Narrator Cassandra] Campbell's accents give the mix of classes and regions in the story the same realistic detail Owens provides for the marsh…Prepare to be enchanted and haunted."—AudioFile Earphones Award
#2 Fiction Bestseller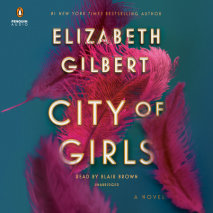 From the # 1
New York Times
bestselling author of
Eat Pray Love
and
The Signature of All Things
, a delicious novel of glamour, sex, and adventure, about a young woman discovering that you don't have to be a good girl to be a good person.
Throughout the audio, Brown portrays various New York City accents, from Manhattan to the Bronx and Brooklyn, peppered with the British speech of Olive and Edna and the determined, courageous voice of Vivian, which becomes more empathetic as she ages. City of Girls is reflective of the time and Brown stays true to the characters, in this engrossing audio by the author of Eat, Pray, Love (2006)."—Booklist, starred review
"Blair Brown delivers a superb narration of Elizabeth Gilbert's novel."—AudioFile
#6 Fiction Bestseller

#7 Fiction Bestseller

#12 Fiction Bestseller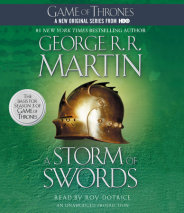 The book behind the third season of HBO's
Game of Thrones
.
"Dotrice has the manner of a gruff, old knight, a tone that is well suited to this epic tale."—AudioFile
#14 Fiction Bestseller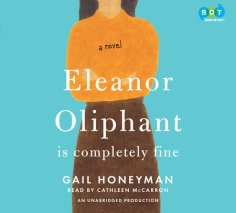 A
New York Times
Bestseller and Reese Witherspoon Book Club Pick.
"Beautifully written and incredibly funny, Eleanor Oliphant Is Completely Fine is about the importance of friendship and human connection. I fell in love with Eleanor, an eccentric and regimented loner whose life beautifully unfolds after a chance encounter with a stranger; I think you will fall in love, too!"—Reese Witherspoon
"Narrator Cathleen McCarron's articulated British accent and studied pacing lend weight to Eleanor's apparent alienation from the world–and her immediate charm to listeners."—AudioFile Earphones Award
#15 Fiction Bestseller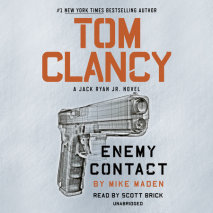 Jack Ryan, Jr.'s race to stop an international criminal conspiracy is intertwined with the fate of an old friend in this blistering entry in the #1 New York Times bestselling series.
#1 Non-Fiction Bestseller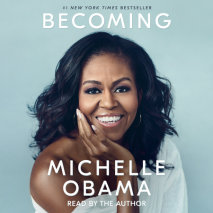 An intimate, powerful, and inspiring memoir written and read by the former First Lady of the United States. An absolutely singular audiobook that is topping bestseller lists around the world.
"Her signature quiet confidence comes through every word as she narrates her story."—AudioFile, Earphones Award
#2 Non-Fiction Bestseller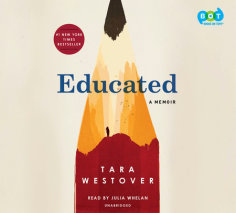 An unforgettable, Audie Award-winning memoir about a young girl who, kept out of school, leaves her survivalist family and goes on to earn a PhD from Cambridge University. Educated is a brilliant audio recommendation for many patrons.
"Narrator Julia Whelan's performance is outstanding."—AudioFile Earphones Award
#8 Non-Fiction Bestseller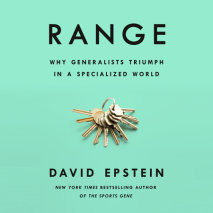 The
New York Times
bestseller that has all of America talking,
Range
is a powerful argument for how to succeed in any field: develop broad interests and skills while everyone around you is rushing to specialize.
"So much crucial and revelatory information about performance, success, and education."—Susan Cain, bestselling author of Quiet
#11 Non-Fiction Bestseller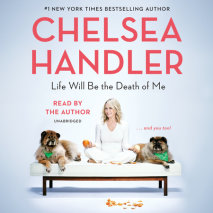 The funny, sad, super-honest, all-true story of Chelsea Handler's year of self-discovery is narrated by the author which makes this a must-listen for patrons.
"Comedian Chelsea Handler has written about intimate topics like one-night stands, but her first memoir, Life Will Be the Death of Me:…and you too! is her most revelatory yet."—USA Today
#13 Non-Fiction Bestseller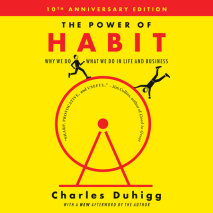 A longtime non-fiction favorite, the audio edition of
The Power of Habit
is an essential audiobook for your collection.
"Mike Chamberlain offers a warm, steady narration, packed with inquisitiveness and enthusiasm. His delivery of the supporting case studies from contemporary business and modern history brings the complexity of the topic to life and keeps listeners engaged."—AudioFile
#15 Non-Fiction Bestseller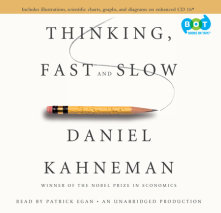 The guru to the gurus at last shares his knowledge with the rest of us; this audiobook will change the way you think about thinking.
"Narrator Patrick Egan has a likable voice, and he reads with energy at an excellent pace, modulating intonation and matching sense to expression skillfully. He makes the sometimes complex text clear and holds the listener's attention."—AudioFile
To see all of our New York Times bestsellers, browse our collection!