Collection Development
January 2019 New York Times Audio Bestsellers
The January list has been released! Double check your collections to make sure you have all of these bestsellers ready for your patrons to listen to.
Fiction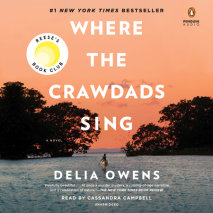 For years, rumors of the "Marsh Girl" have haunted Barkley Cove, a quiet town on the North Carolina coast. So in late 1969, when handsome Chase Andrews is found dead, the locals immediately suspect Kya Clark, the so-called Marsh Girl. But Kya is not what they say. Sensitive and intelligent, she has survived for years alone in the marsh that she calls home, finding friends in the gulls and lessons in the sand. Then the time comes when she yearns to be touched and loved. When two young men from town become intrigued by her wild beauty, Kya opens herself to a new life–until the unthinkable happens.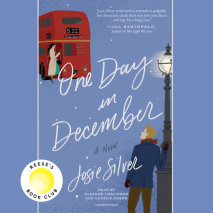 One Day In December is a Reese Witherspoon x Hello Sunshine Book Club Pick! As Reese herself says: "Get ready to be swept up in a whirlwind romance. Laurie falls in love at first sight with a stranger, and spends the next year looking for him. Fate brings them back together at Christmas, but not in the way anybody expects: turns out he's dating her best friend. It absolutely charmed me, and I can't wait to share it with y'all."—Reese Witherspoon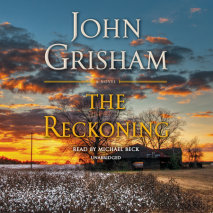 "A fascinating literary jigsaw puzzle…This is Grisham experimenting with the traditional legal-thriller format, and his experiment yields thoroughly engaging results."—Booklist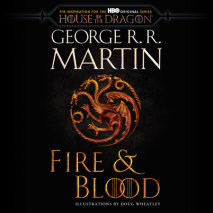 Centuries before the events of A Game of Thrones, House Targaryen—the only family of dragonlords to survive the Doom of Valyria—took up residence on Dragonstone. Fire & Blood begins their tale with the legendary Aegon the Conqueror, creator of the Iron Throne, and goes on to recount the generations of Targaryens who fought to hold that iconic seat, all the way up to the civil war that nearly tore their dynasty apart.
Nonfiction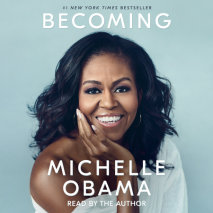 In a life filled with meaning and accomplishment, Michelle Obama has emerged as one of the most iconic and compelling women of our era. In her memoir, a work of deep reflection and mesmerizing storytelling, Michelle Obama invites readers into her world, chronicling the experiences that have shaped her in her own words and on her own terms.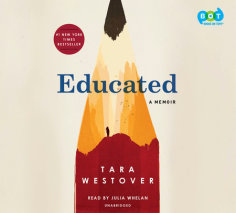 The unbelievable true story of a young woman raised in a conservative survivalist (and at times abusive) family who pushes herself to forge her own path. Without ever having been to school before, she gets into college and later into graduate programs at Harvard and Cambridge University.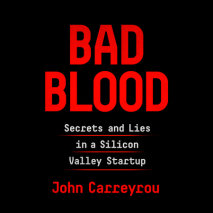 In 2014, Theranos founder and CEO Elizabeth Holmes was widely seen as the female Steve Jobs: a brilliant Stanford dropout whose startup "unicorn" promised to revolutionize the medical industry with a machine that would make blood testing significantly faster and easier. There was just one problem: The technology didn't work. A riveting story of the biggest corporate fraud since Enron, a tale of ambition and hubris set amid the bold promises of Silicon Valley.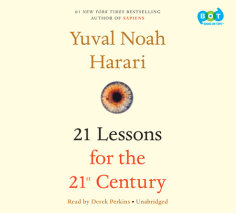 Yuval Noah Harari's 21 Lessons for the 21st Century is a probing and visionary investigation into today's most urgent issues as we move into the uncharted territory of the future. Harari's unique ability to make sense of where we have come from and where we are going has captured the imaginations of millions of readers. Here he invites us to consider values, meaning, and personal engagement in a world full of noise and uncertainty.