Inspiring Audiobooks for Recent Graduates
You've received your diploma, and now you're seeking advice for the path that lies ahead. Look no further than these audiobooks: each one is chock full of wisdom about following your dreams and living a fulfilling life after graduation.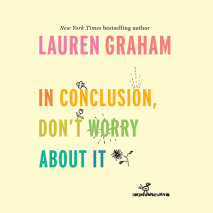 In this expansion of the 2017 commencement speech she gave at her hometown Langley High, Lauren Graham, the beloved star of Gilmore Girls and Parenthood, reflects on growing up, pursuing your dreams, and living in the here and now. "Whatever path you choose, whatever career you decide to go after, the important thing is that you keep finding joy in what you're doing, especially when the joy isn't finding you."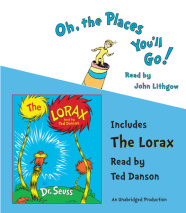 From soaring to high heights and seeing great sights to being left in a Lurch on a prickle-ly perch, Dr. Seuss addresses life's ups and downs with his trademark humorous verse and illustrations, while encouraging readers to find the success that lies within.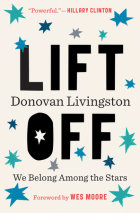 In emotionally charged spoken-word poetry, Livingston shares a message of hope and hard truths, declaring that education can become an equalizer only if we first acknowledge the inequality and racial divides holding back America's future. Livingston is dedicated to helping young people reach their celestial potential, and in his galvanizing commencement address, now adapted for the first time to the page, he calls on us to raise our voices on behalf of all children, as their brighter futures can light up our own. Together, we can lift off!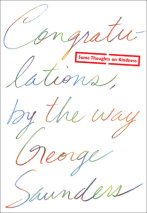 Three months after George Saunders gave a graduation address at Syracuse University, a transcript of that speech was posted on the website of The New York Times, where its simple, uplifting message struck a deep chord. Within days, it had been shared more than one million times. Why? Because Saunders's words tap into a desire in all of us to lead kinder, more fulfilling lives.